Department News & Research
Dr. Xi Pan Publishes Study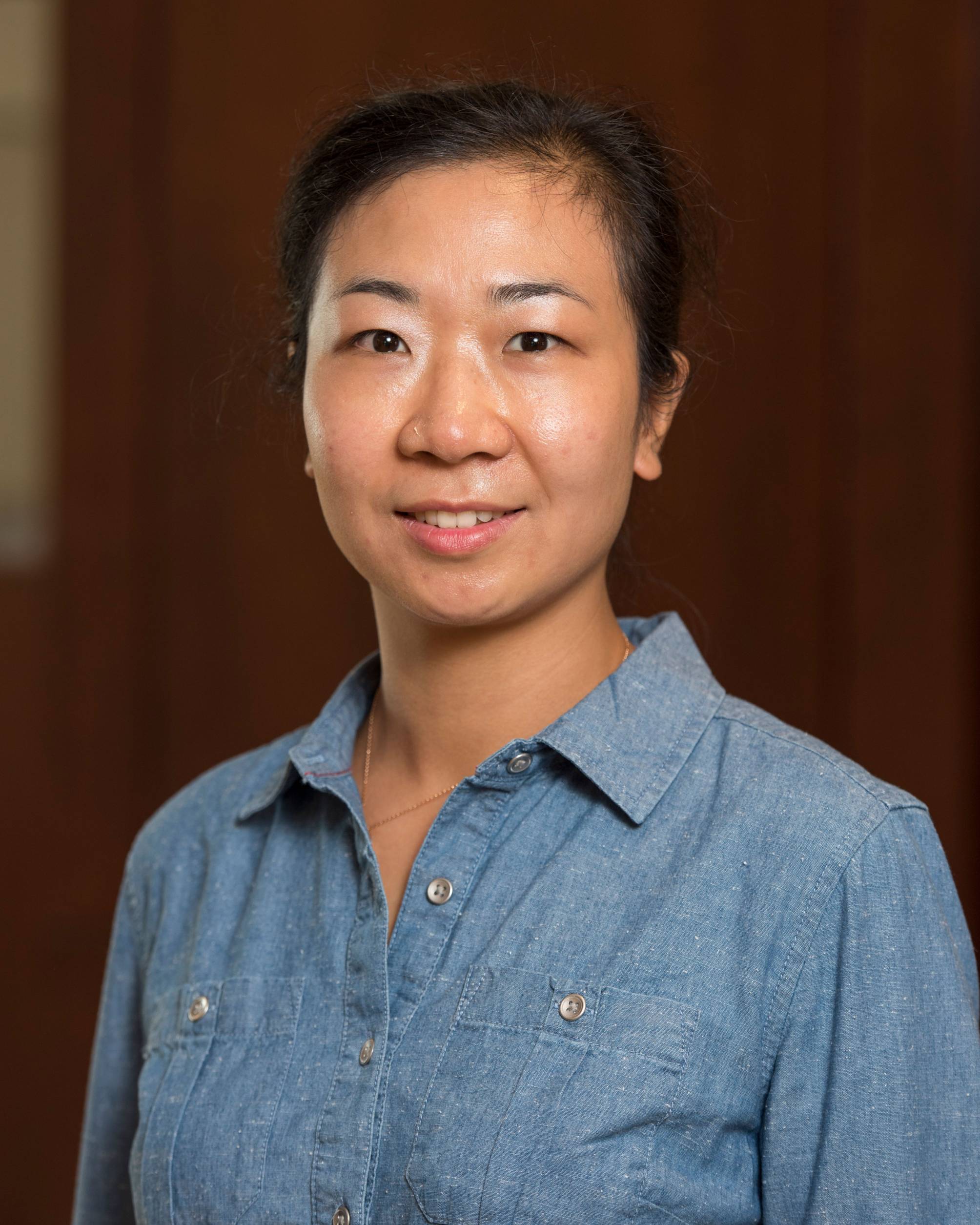 Dr. Xi Pan publishes study linking the quality of drinking water with delaying cognitive decline in older adults.
Contributing author Claude Bonazzo-Romaguera honored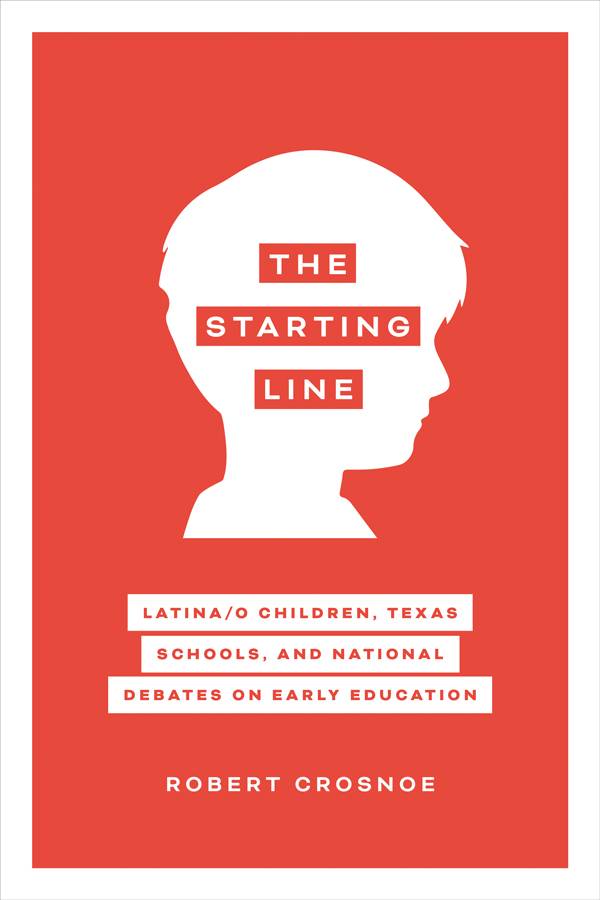 The starting line : Latina/o children, Texas schools, and national debates on early education has been included in the list of Choice's Outstanding Academic Titles for the year. From the choice website "Every year in the December issue, in print and online, Choice publishes a list of Outstanding Academic Titles that were reviewed during the previous calendar year. This prestigious list reflects the best in scholarly titles reviewed by Choice and brings with it the extraordinary recognition of the academic library community."
Martinez selected as the Best Professor in Hays County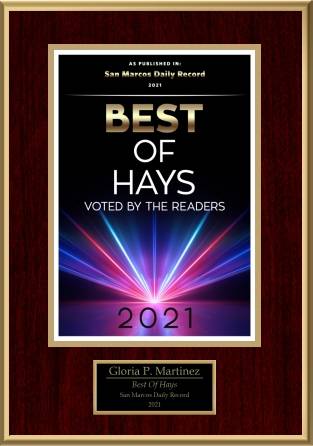 Gloria Martinez has been selected as the Best Professor of Hays County for the year 2022 by the San Marcos Daily Record. The Best of Hays Awards are given out each year in a multitude of categories and are voted on by members of the community.
Sociology Department Participates in Bobcat Build 2022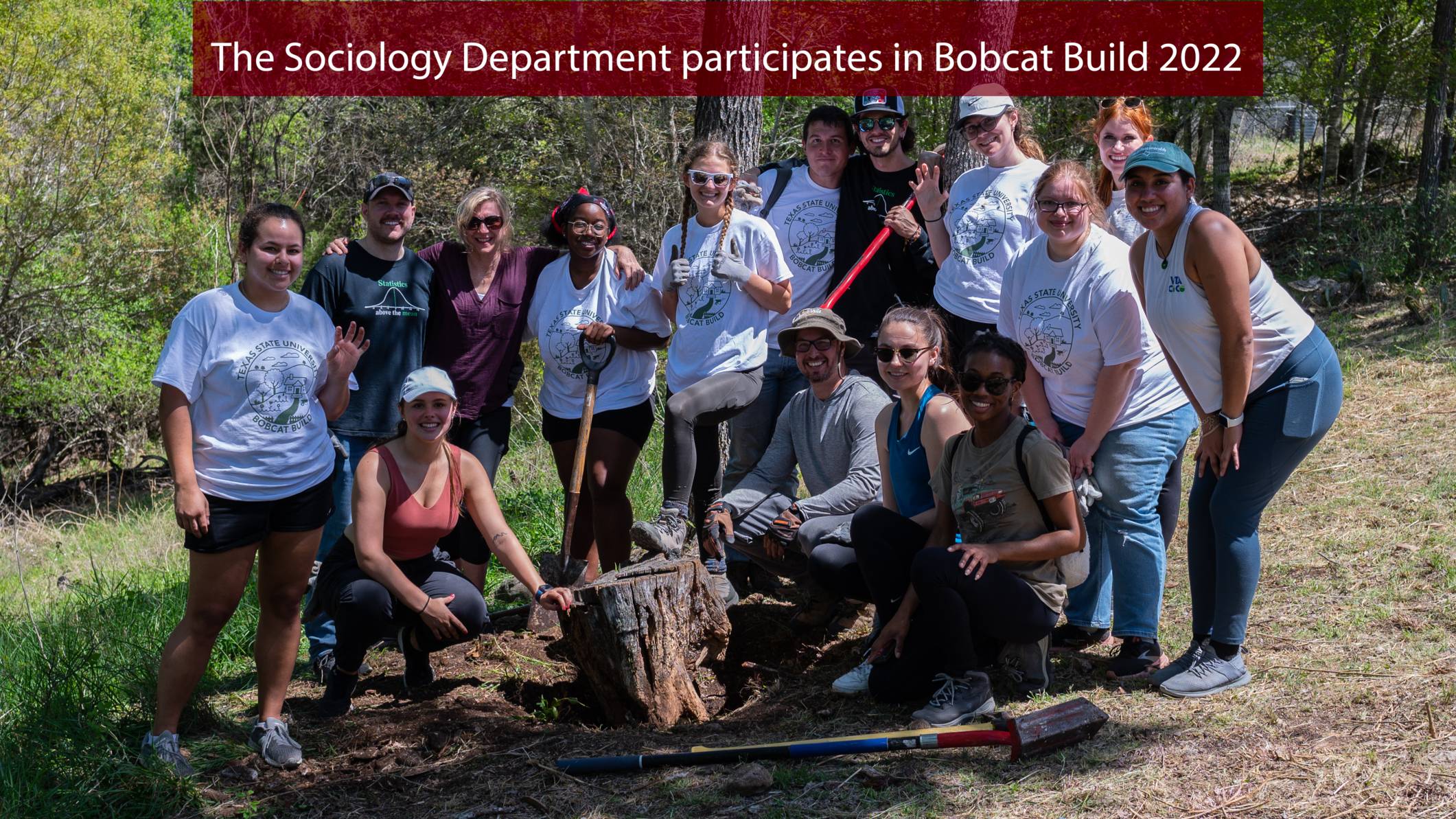 The Sociology Department participated in the University's Bobcat Build event. Sixteen students, staff and faculty members (one not pictured) came together to benefit the Hays County Community by clearing out brush, moving branches, washing windows and even (attempting to) remove a tree stump! Thank you to all who participated!
Johnson and Dietrich featured in Dementia Care Book Chapter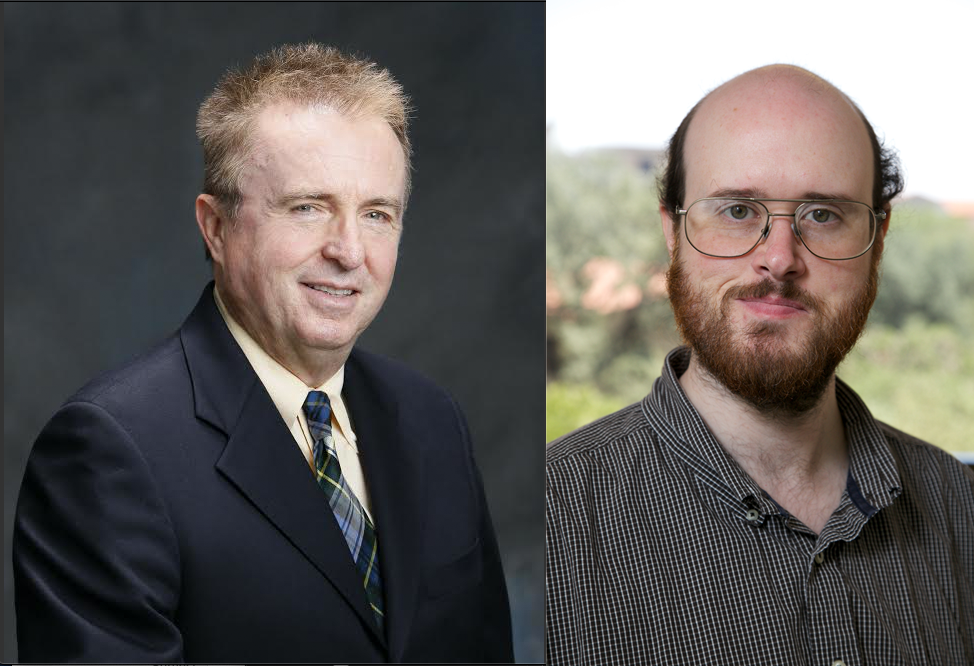 Dr. Chris Johnson and Dr. David Dietrich have been featured in the book Dementia Care: Issues, Responses and International Perspectives. From the book site, "This book discusses the contemporary medico-social, psychological, legal, and therapeutic concerns related to people affected by dementia as a patient or as a caregiver. It provides global emerging responses to dementia."
Jose Silva interns on Capitol Hill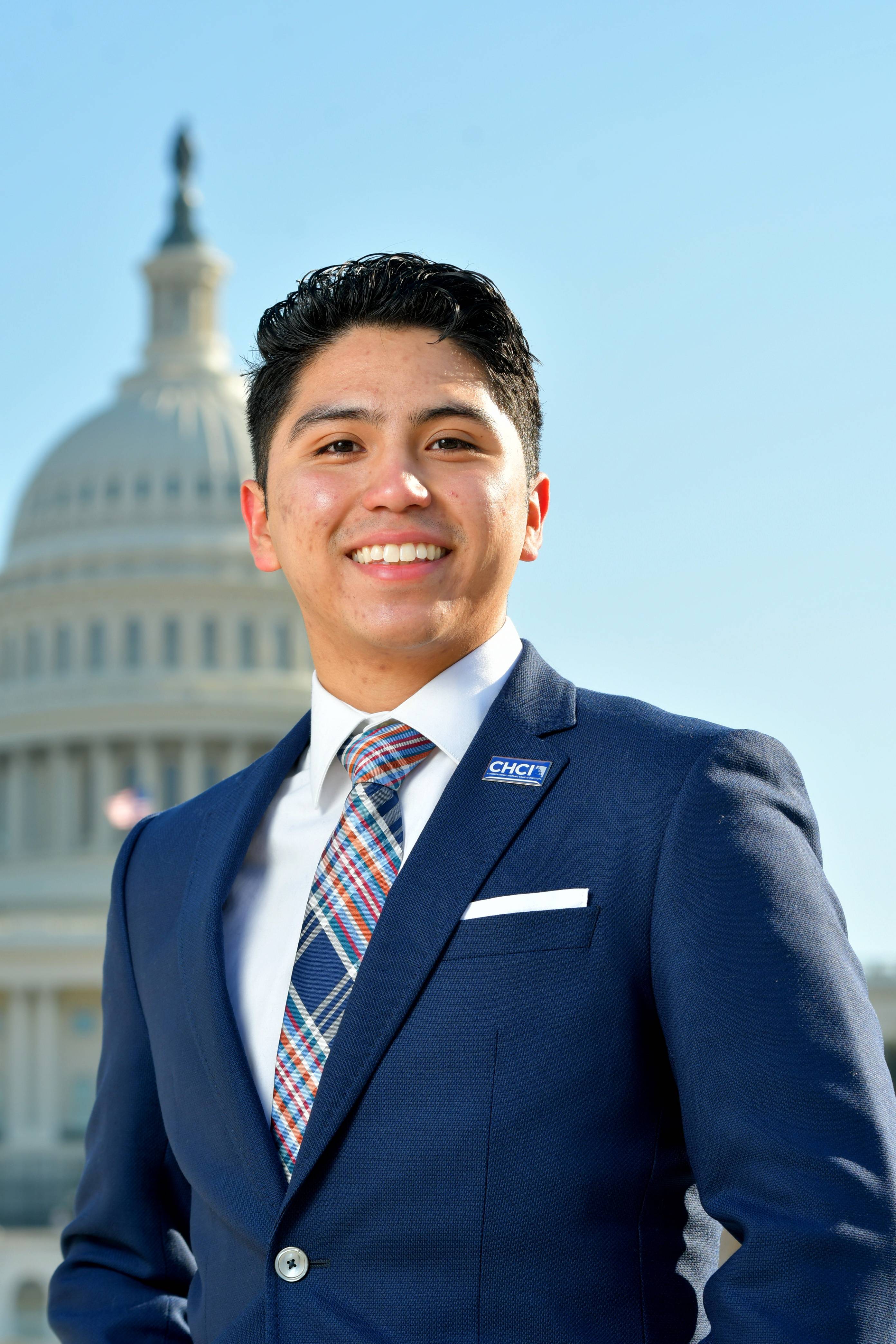 Applied Sociology student Jose Silva is currently interning for the Congressional Hispanic Caucus Institute. Jose is also a Latina/o Studies and Honor Studies minor. Learn more about Jose's story on the CHCI website.
Emrys Williams Wins Employee of the Month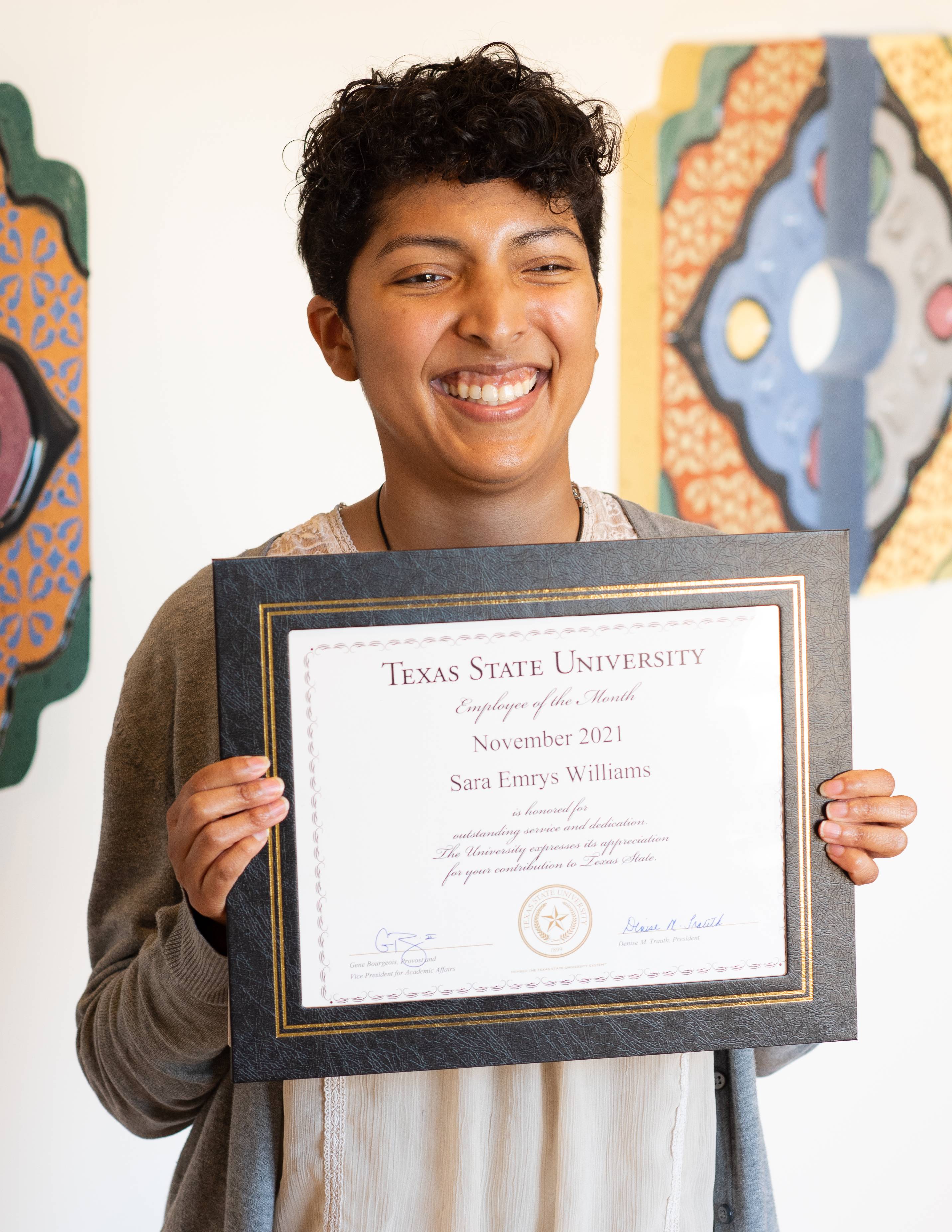 Emrys has won the Texas State University Employee of the Month Award. She will be in the running for employee of the year.
MSDA Program named top 10 in the Nation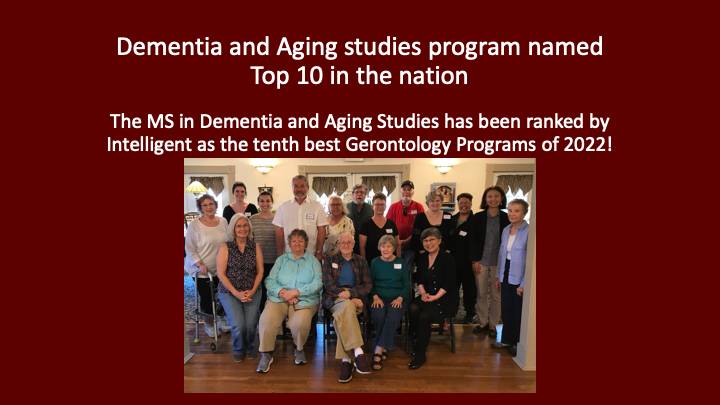 Intelligent has named the MSDA program as a top ten program for Gerontology for the year 2022. The article also explains why Gerontology is an increasingly important area of study.
Dr. Bonazzo partipates in Dialogue for Peace and Progress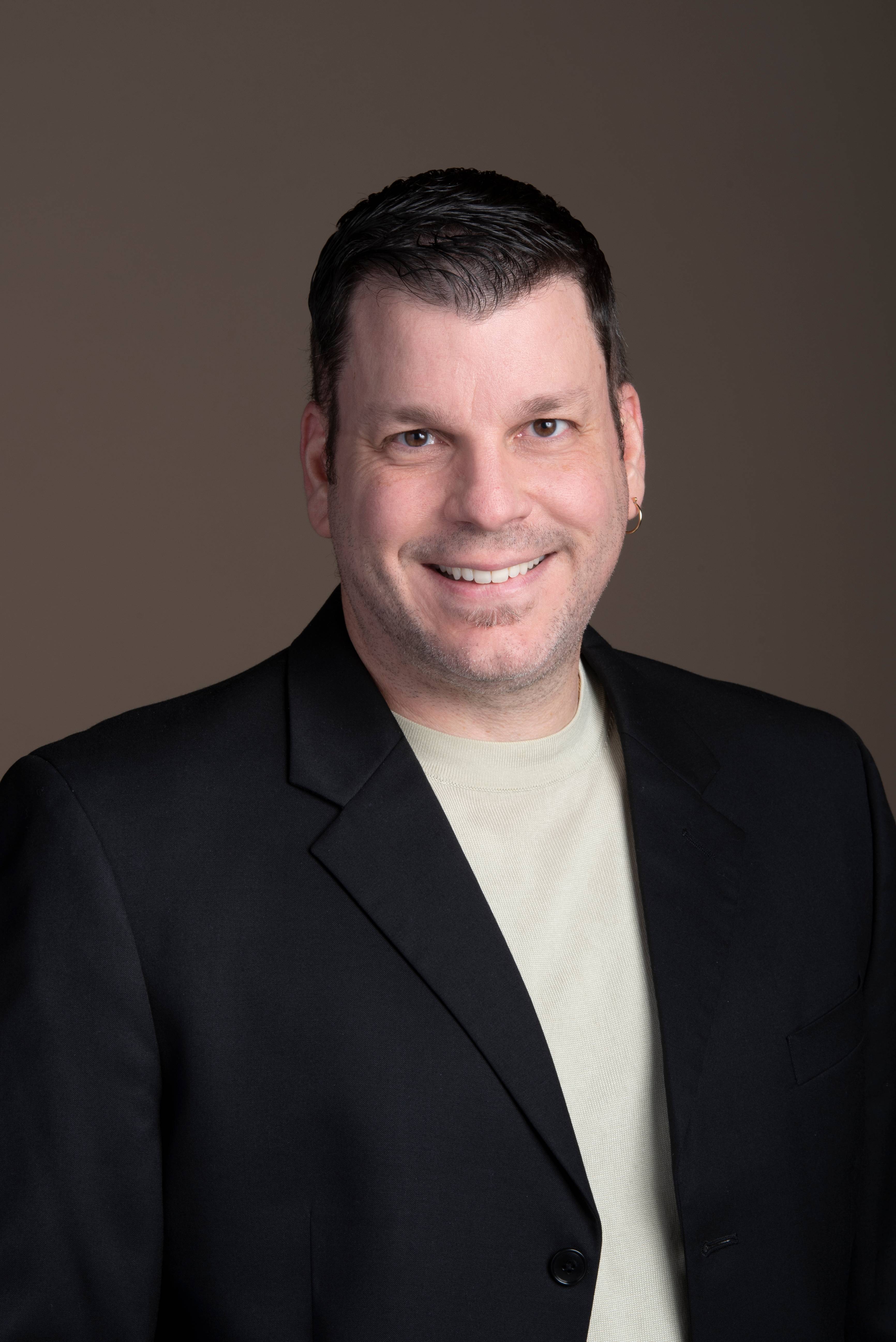 The event was held on October 1st as part of Hispanic Heritage Month. A recording of the event is available on youtube
Aldana Marquez publishes article on Suicide in Immigration Detention Centers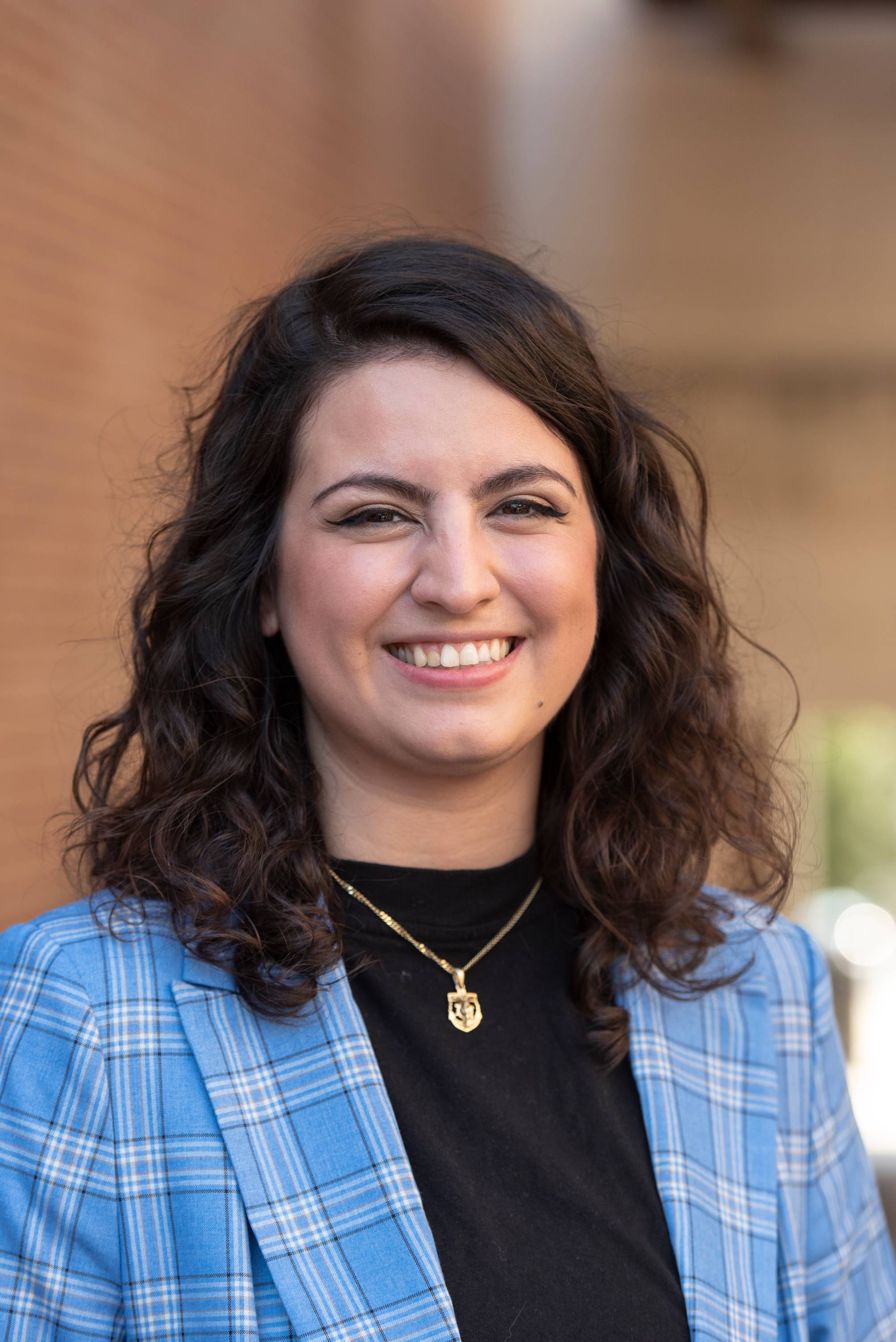 Dr. Beatriz Aldana Marquez has published an article titled Pushing Them to the Edge: Suicide in Immigrant Detention Centers as a Product of Organizational Failure. Also listed as authors are Guadalupe Marquez-Velarde, John M. Eason and Linda Aldana.