Where Are Our Students Now?
What can you do with a sociology degree? See below! You can see the wide variety of career paths our graduates pursue.
Are you an alum of one of our programs? We'd love to feature you!
Mikaela Billington
As a Post-Doctoral Research Associate, I work on interdisciplinary research projects focusing on human-environment interactions. I rely on the skills first developed in the BS Applied Sociology program and later refined in the MA program daily. I am particularly grateful for the faculty and staff in the Department of Sociology, whose mentorship and support have extended well beyond my time at Texas State. The Department of Sociology at Texas State gave me a broad foundation of knowledge, solid methodological skills, and confidence that has carried me through a doctoral program and will continue to serve me well in my career.
Maggie Leon-Corwin
"I am a Research Specialist for the Office of Data, Analytics, and Performance (DAP) at Texas HHSC. My responsibilities include conducting research on Medicaid and CHIP, writing code in SAS to pull health and human services data, and preparing statistical reports for the Texas Legislature, Governor's Office, and special interest groups.
The skills and knowledge I've acquired from the Department of Sociology, including research methods, data analysis, and program evaluation, are invaluable in my current role. The Applied Sociology Internship Program (B.S.) and Practicum (M.S) helped me secure a full-time position. I had the opportunity to work with real-world data and gain hands-on experience in the field of social research.
I secured the Investigator position with Child Protective Investigations specializing in sexual abuse.
Employer: Bemidji State University
As an Assistant Professor of Sociology at Bemidji State University, I can trace my intellectual and personal growth to the Department of Sociology at Texas State University. I am grateful to the faculty in the department who guided me in the Applied Sociology BS and MA programs, and I am particularly indebted to Dr. Anderson, who first encouraged me to join the MA program, and to Dr. Smith and Dr. Pino, who guided me to the insights and challenging ideas that shaped my Master's thesis. The core courses and electives in the MA program served as an excellent foundation for my pursuit of a PhD at Washington State University.
Employer: Mintel
I am currently working as a Multicultural Consumer Insights Analyst - Black Focus at Mintel and owe a lot of my career success to Texas State's wonderful Sociology Department. I learned so much about the opportunities that exist in Sociology beyond academia, and I am truly grateful for my time in the program. Dr. Giuffre, Dr. Dietrich, and Dr. Anderson were just a few of the professors who made my experience everything it could be. I love to meet current students and other alumni that are looking to connect or need career guidance.
Employer: Texas State University
Coordinator, Parent and Family Relations
I have served Texas State as an intern to the Latina/o Studies Minor during their launching semester, in various positions over several years within the Center for Diversity and Gender studies, and now as the Coordinator for Parent and Family Relations. I am so grateful for all that I learned in the Sociology program at both the undergrad and graduate levels. The Applied Sociology internship really taught me how to work within a higher academic setting and develop professionally. Having critical thinking skills helps me in my day to day when working with different groups of people and seeing things from multiple perspectives. My academic and professional success has been a result of the program and the staff and faculty that have mentored me thus far in my time at the university as well as my persistence as a first-gen student. Within these programs, I have been able to learn to believe in myself and unlearn some of the social constructs that keep us boxed within certain mindsets and abilities. I look forward to examining how the Sociology program will continue to aid me in my future, just as it has thus far.
Employer: Safe Alliance-Austin
Compliance and Evaluation Specialist
My time in the Texas State Applied Sociology Internship program helped me learn how to use my research skills in an applied setting. The internship taught me how to market myself as an applied sociologist and how to show employers that I'm an asset. The experiences I had during my internship have helped me secure a position at the SAFE Alliance where I used my applied sociology skills everyday. The applied Sociology internship showed me how to create opportunities for myself within the field. I am forever grateful!
Employer: Bayview Loans
Assistant Vice President, Originations Training Content and Data
The faculty and staff in the Sociology Department at Texas State University are extremely supportive and helpful. They create an environment where students feel comfortable exploring ideas and can always find someone willing to assist and encourage them. I appreciate the time I spent among them and continue to hold their opinions and advice in high regard.
Sidni Martinez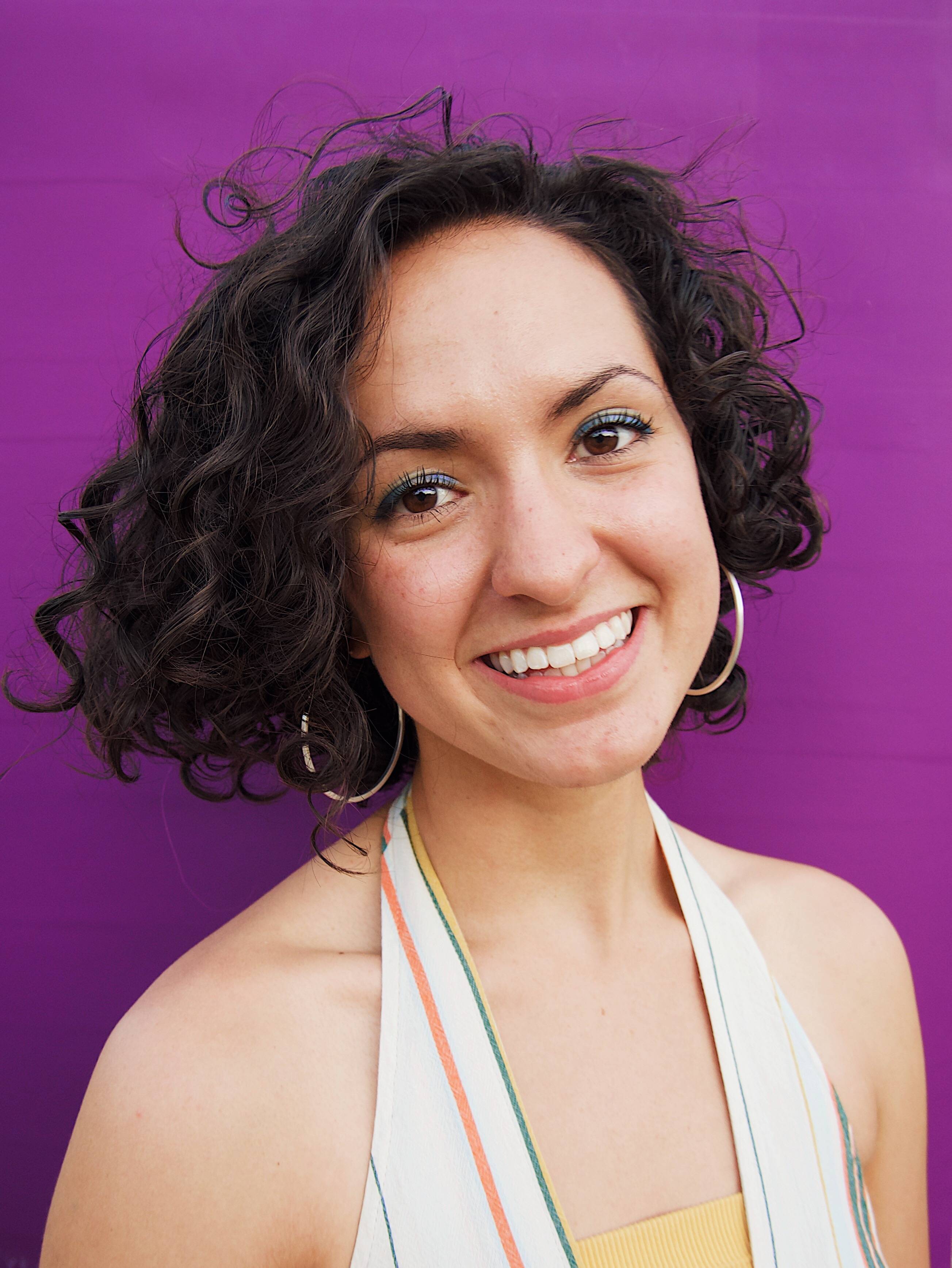 Employer: Advancement Services at Texas State University
Job Title: Research Associate for the Prospect Development Team
"This opportunity came as a direct result of the connections I made through my internship. I plan on working in this position for about a year or so before moving on to grad school. Thank you both (Internship Coordinators Ms. Mosel and Ms. Villarreal) for your support and guidance this semester!"
Bianca Garcia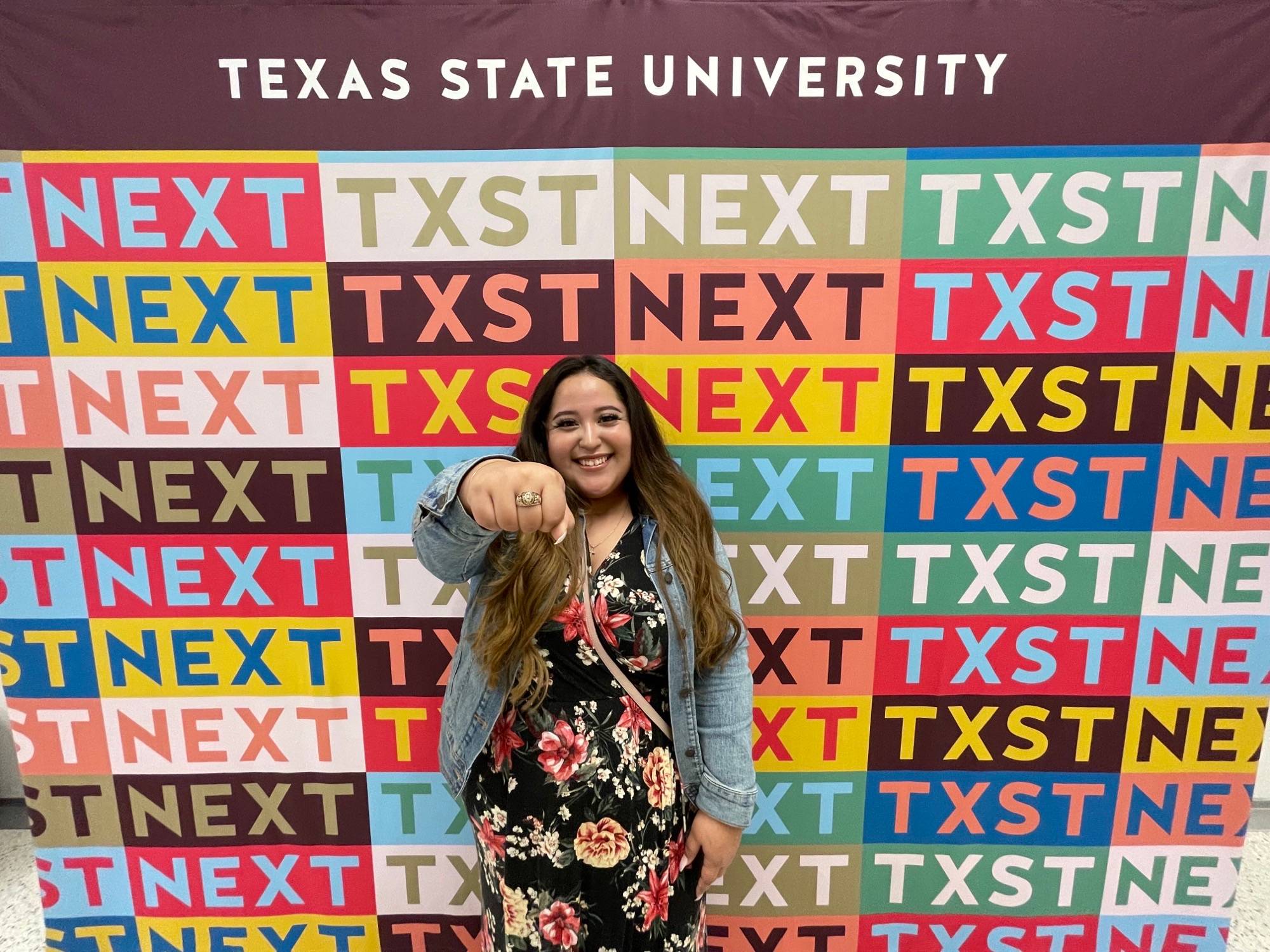 Employer: Herizon Music Foundation
Job Title: Social Media Coordinator
"I wanted to take a moment to thank you (Internship Coordinator) for everything you have taught me this semester. Many of what was taught could not just be learned from reading a textbook. You provided me with real life examples and realistic ways of handling issues within the workplace. I cannot that you enough for making this experience so wonderful and ending my first chapter at Texas State University on a high note!"
Employer: Intercultural Development Research Association
Education Data Scientist
In 2018 I graduated from the University of Texas San Antonio with my PhD. I currently work for the Intercultural Development Research Association now. I'm appointed by the Texas commissioner of education to the statewide compensatory education advisory committee.
Employer: Austin Fire Department
Manager of Research and Data Analytics/ Office of the Fire Chief
As a Manager in the Office of the Fire Chief Research and Data for the Austin Fire Department, I use my SPSS skills and research knowledge on a daily basis. With my Master of Arts degree in Sociology, I have learned invaluable skills to conduct rigorous social research that has the potential to impact lives.
Employer: VPUA Texas State University
Associate Director of Advancement Data Analytics
As a research associate of prospect research with the Vice President of University Advancement Office (VPUA), I am responsible for using electronic and print media to assist in the research, analysis, and dissemination of prospect research information for the Unversity Advancement Office. I conduct systematic and strategic prospect research by collecting and evaluating data on prospective donors and translating this information into profiles in support of the fundraising activities of Texas State University. I assist in providing a full range of prospect research services including file organization and management, alumni/donor database exploration and manipulation, research through various media, development of profiles on individuals, corporations, foundations and organization.
Employer: Charlotte Metro
Real Estate Agent
I re-entered the workforce with many advantages from this master's program: sharpened critical thinking, superior writing skills, and a valuable knowledge of statistics and data analysis. I am well-equipped for continued success, both in the workforce and academically. The Department of Sociology stands above and beyond mere academia, and because of the professors' support and encouragement, I have the confidence to continue into a Ph.D. program. I start the doctoral program in Sociology at Texas A & M in fall 2015.
Employer: University of Texas at Austin
Research Associate and Demographer
The MS in Applied Sociology degree is a solid career-oriented program. The various research skills I acquired here made me eligible for numerous employment opportunities-not to mention the remarkable support of the faculty and my fellow students, which strengthened my ability to work effectively in groups. Any student unafraid of challenges and eager to capitalize off opportunities will find this degree efficient, and with proper initiative, their value will be easily recognizable in both the academic and professional arena.
Doctoral Student at Rice University
My research interests lie at the nexus of criminology, critical race theory, and sociology of law. The courses offered in our program, especially because of the faculty who lead them, were vital in preparing for my pursuit of a PhD in sociology at Rice University. Sound instruction in research methods, quantitative and qualitative, have set me up well for a career as a mixed methods sociologist. I loved my time in UAC and the support and camaraderie from the other students and professors alike. Can I come back?
Employer: Texas A&M University - Commerce
Associate Professor
My time at Texas State was invaluable in preparing me for my PhD program at Texas A&M and for my future position as a faculty member. In Texas State Sociology Department, I was able to further develop my Sociology knowledge and skills under the instruction of some of the most memorable and helpful professors I have experienced in my education. Additionally, the Sociology faculty at Texas State set an important example of how to be a good colleague and a good mentor to students.
University of California-Davis
PhD Candidate
The sociology program at Texas State could not have more adequately prepared me for my continued studies and the pursuit of a doctoral degree. The faculty members are experts in their respective fields, and they provide an academic environment that promotes critical discussion as well a space in which all viewpoints are worthy of interrogation. I left the program with a strong foundation in sociological theory and methods, but also with a broad understanding of the various forms of social inequalities that exist both at the macro and micro levels within societies. The faculty consistently went above and beyond to challenge me academically and professionally, and numerous resources were available to me to pursue research and training opportunities that will benefit me for the duration of my academic career.
Employer: Verizon Wireless
Manager, Development and Strategy
Benefits of Sociology Degree: The biggest benefit of my sociology degree is that it taught me to be flexible and adaptable. The world, people, environment in which we live, is constantly evolving. My sociology degree has allowed me to be cognizant of these changes, thus, allowing me to stay ahead others who may not have this awareness.
What I liked about the department: The entire department and professors were, personally, invested in our success. Interestingly, I am where I am today because of the network formed through obtaining my degree and participating in the internship program. You are allowed to be who you are, truly invaluable.
Current Job Title: Manager – Government Sales, manage a team of individuals across the state of Texas from Austin, San Antonio, Corpus Christi, and the Rio Grande Valley. We work within the public sector, supporting state agencies and educational institutions, enabling organizations to operate more safely and efficiently.
Employer: Riverside Insights
Senior Project Manager
As the Evaluation Specialist with the Network of Behavioral Health Providers (NBHP) I am responsible for the internal evaluation of the Greater Houston Behavioral Health Affordable Care Act (BHACA) Initiative. It is a vital part of my position to evaluate and analyze the impact and changes our initiative has in the community of behavioral health providers in the Greater Houston region. The skills I acquired from the MS program courses in impact analysis, quantitative and qualitative research methods, demography and data analysis, all play a major role in my day-to-day responsibilities. Some of these responsibilities include: creating evaluation surveys, conducting interviews, analyzing response data, conducting a process evaluation, and finalizing evaluation reports. I owe a lot to the Sociology department for helping me gain all of the knowledge and skills that I have today that allow me to conduct my position as is required.
Employer: General Electric
Research Director
I work in the GE Oil and Gas artificial lift group. We develop, manufacture and sell equipment for the energy industry. I spend the week meeting with customers and digging into their upcoming plans. I gather information on the market and bring it back to our teams so that our product development is in line with our customers' needs. In the sales world, first impressions are lasting impressions and building rapport and trust is key. I love GE because of the emphasis placed on promoting diversity. My second job at GE is as a Diversity Ambassador for the Hispanic Forum. The group promotes Hispanics within GE and ensures they are represented at every level. There are several different affinity groups and networks in the company. At GE, it's all about the "mix." Diversity ensures we have the right mix of people thinking about problems. It's definitely my favorite part of the job and a way to give back to the community.
Employer: Council of State Governments Justice Center
I am a Senior Research Associate at the Council of State Governments Justice Center, working primarily in Justice Reinvestment, a data-driven approach to reduce corrections spending and reinvest savings in strategies that can decrease recidivism and increase public safety. I work with local and state governments to analyze their justice system data for trends and make recommendations for policies to reduce the impact of crime.
My experience in the Applied Sociology program for both my undergraduate and graduate degrees was invaluable in helping me get to where I am today. One of my biggest struggles as a student was loving sociology but being unsure of how to translate that into a career. The internships that I did through this program showed me what kind of jobs I should be thinking about and gave me some real-world experience that helped me get a full-time research job once I graduated. I really felt like the Sociology department faculty and staff cared about me as a person and wanted me to succeed, for which I will always be grateful.
Employer: Irving Independent School District
Executive Director of Planning, Evaluation and Research
I will treasure the invaluable skills and knowledge that the Sociology Graduate Program at Texas State provided me with. My academic and professional success has been a result of the mentor-ships by my professors, my dedication, persistence, and perseverance to continue learning, unlearning, and relearning about research methods, the social world, and social paradigms. For that, I feel that I have obtained the social lens of capacity and skills to objectively and scientifically understand human behavior.
Employer: Spokane Falls Community College
Adjunct Professor
I would like to thank everyone in the Texas State Sociology Department for their support and contribution to my academic career.
Employer: Center for Health Statistics in Austin
Program Specialist VII
Currently a research specialist with the Center for Health Statistics in Austin. He is in in the Texas Center for Nursing Workforce Studies running and analyzing nursing data. They provide basic demographic data as well as look at supply and demand of Texas nurses.
Employer: Texas Health and Human Services
Manager of IDD Performance
Due to the dedication of the sociology department at Texas State University, I acquired the desired skills and knowledge needed to obtain a career in research. Currently, I am employed by Texas Department of Family and Protective Services as a research specialist. In my position, I analyze data related to regulatory findings, identify disparities and trends, and recommend changes to rules and regulations to foster better treatment of vulnerable Texas populations. Although earning a master's of science with a major in applied sociology was a difficult and challenging journey, I feel deeply rewarded and successful after graduating. Not only did completion of the program aid my career but it also cultivated a better comprehension of myself and the society I live in, which has proven to be invaluable.
Doctoral Student at Lancaster University (UK)
The graduate program in sociology at Texas State exceeded all my expectations. I found the classes academically challenging, the students sensitive and open minded, and the teaching staff dedicated to individual success.
The theoretical foundation I received at Texas State enabled me to write my thesis in the symbolic interactionist tradition, and, consequently, has opened doors for me to work with socio-linguistic theorists at Lancaster University (UK).
The relationship I developed with my thesis advisor, Dr. Price, was (and continues to be) one of the most intellectually stimulating and rewarding experiences of my lifetime. His door was always open to discuss politics, social movements, philosophical ideals, methodology or even just to be a listening ear and personal support.
I am very grateful for my time in the sociology graduate program. And to think, I almost went into the school of political science!
Employer: Clayton Early Learning
Policy Analyst
In my role as a Policy Analyst and Research Associate at a large nonprofit I am able to live out my passion for pushing society to be structurally better. I use the research skills I developed throughout my undergrad and graduate degrees everyday while working with quantitative and qualitative data that tell the stories (micro and macro) of Colorado residents and how systemic barriers impact them. The education I received from the Sociology department shaped my career journey and led me to this amazing place!
Kevin Kromenacker
MS with a Major in Applied Sociology
Employer: Texas Department of Family and Protective Services
Budget Analyst V
As a graduate of the Applied Sociology Master's program at Texas State, I felt comfortable with qualitative and quantitative data from day one, knowing the strengths and weaknesses of different methods, how to use them, and how to interpret and summarize results. I also believe that the foundation in sociological theory, although more abstract, is also indispensable from an ethical standpoint for anyone with the honor of working in public service. In my experience my degree was the perfect program for the work I'm doing, and I have the Texas State University Sociology Department to thank for where I am today.
Employer: San Antonio Humane Society
Director of Community Engagement
"Working in the nonprofit sector, I use the knowledge and hands on experience that I gained as an undergraduate in the Applied Sociology program. As Director of Community Engagement for the San Antonio Humane Society, I interact on a daily basis with multiple groups of people from donors, to volunteers and the media. This program has taught me how to apply the skills I've learned to help change the current state of social life for the better."
Employer: Escoffier Culinary Institute Austin
General Education Instructor
I am currently teaching "World History and Culture from the Culinary Perspective" at Escoffier Culinary Institute Austin. Teaching, a career I honestly never considered, is surprisingly fulfilling. The connection I have made with my students is amazing and I am so happy to be at this place teaching these amazing students!
My practicum program at Texas State University prepared me for the hands on approach to teaching needed to engage future chefs. By allowing me to craft my own course of study, the program let me follow my interest in the sociology of food, work and happiness and it has paid off!
The network of cohorts who are now my friends and colleagues has proved invaluable. I have my present position because a colleague posted the job opening on the graduate Facebook page. I cannot express the importance of those connections made during my graduate experience at Texas State.
Employer: Duane Morris LLP
Legal Assistant
The Department of Sociology is an invaluable asset to Texas State University. The faculty and staff made it their goal to prepare me for success and they were efficacious in that endeavor. I owe a great debt of gratitude for their knowledge and unwavering support.
Employer: The University of Washington, Bothell
Institutional Research Analyst
A Master of Arts program with a major in Sociology prepared me very well for my current job. I could not have chosen a better program.
Doctoral Student at Louisiana State University
As of Fall of 2016 I am attending Louisiana State University's PhD program where my research interests will be further explored, my knowledge of methods, theory, and statistics expanded, and my perseverance tested. I am both excited and nervous about this new program, but I know that both our department and my professors have prepared me for the challenge. I am thankful that, although I was encouraged to explore my interests in qualitative methods, I was also pushed to learn more about quantitative methods. Through our faculty, I learned that I not only have a knack for statistics, I just happen to love it, too. Because of the time and devotion it takes to prepare and write a thesis, I have a much better grasp on the theoretical perspectives relevant to my research interests. I know that having a good foundation in both forms of method, theory, and statistics most certainly helped me to gain entrance into the program at LSU, and I know that these foundations will aid in my future success there.Looking back on the work that I have completed throughout my time at Texas State, I realize just how much my critical thinking has improved and my personal ideology has shifted. This is what I like most about our department, the person I have developed into.
Employer: Texas Department of Assistive & Rehabilitative Services
Chris works for the Department of Assistive & Rehabilitative Services as a Claims Examiner II (Disability Specialist). He adjudicates Social Security Administration adult and childhood Initial disability cases.
Employer: St. David's Foundation
Senior Evaluation Officer
Not only was my time in the Sociology Graduate Program the most rewarding experience of my academic career but the mentoring relationship fostered by the faculty and the opportunities available through research projects led directly to my current position."
Jesse is currently working as an Operations Manager at the St. David's Foundation Dental Program where he manages program evaluation, internal and external reports, logistical projections, and assisting in the management of operations staff.