Alumni Testimonials & Spotlights
Are you an alum of one of our programs? We'd love to feature you!
Marissa Ruiz-Cerros, 2023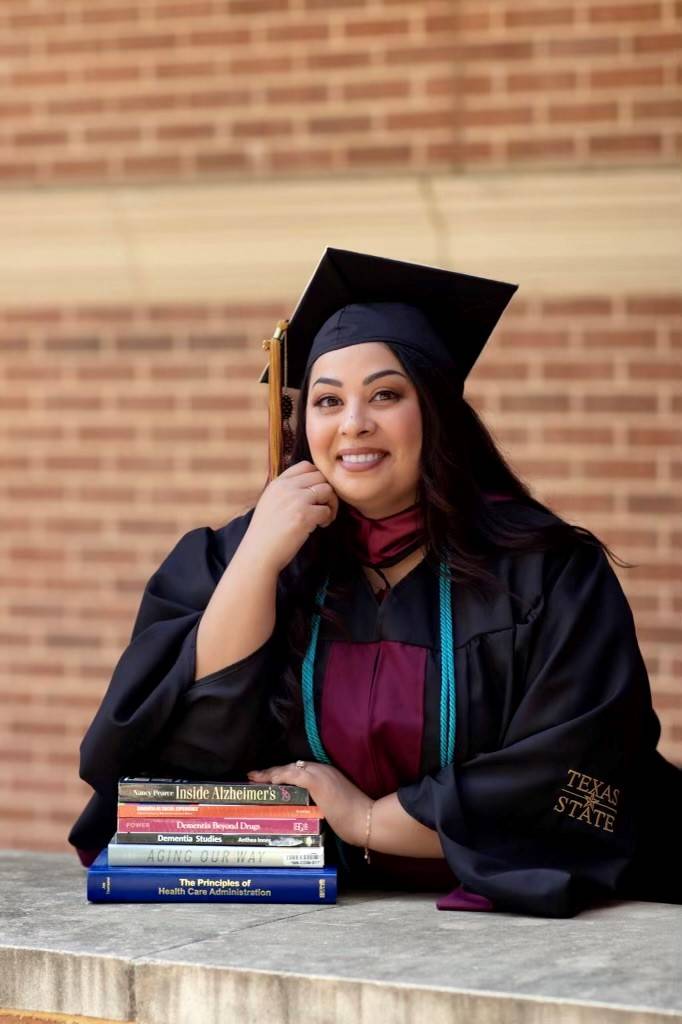 The MSDA program was very personable and hands on. Each course provided real life scenarios and current issues the aging community is facing, whether it be in a long-term care setting or at home. Interacting with the professors was the most memorable part of the program, as they all seemed very knowledgeable and passionate about the aging population.
I would have to say Dr. Johnson was by far my favorite professor to learn from due to his knowledge and experience in the gerontology field. Throughout his courses, you could feel his passion for the aging population throughout the lessons and interactions with all students.
The MSDA program allowed me to further my knowledge on the aging population and make changes within my long-term care facility. I plan to continue my career as a Long-term Care Administrator and use the knowledge from my degree to help better the aging experience within my community.
This will include staff education, community education and non-pharmaceutical interventions. My goal is to better the lives of those we serve in our facility, as well as change the negative stigma surrounding the aging population.
Lisa Fournier, 2022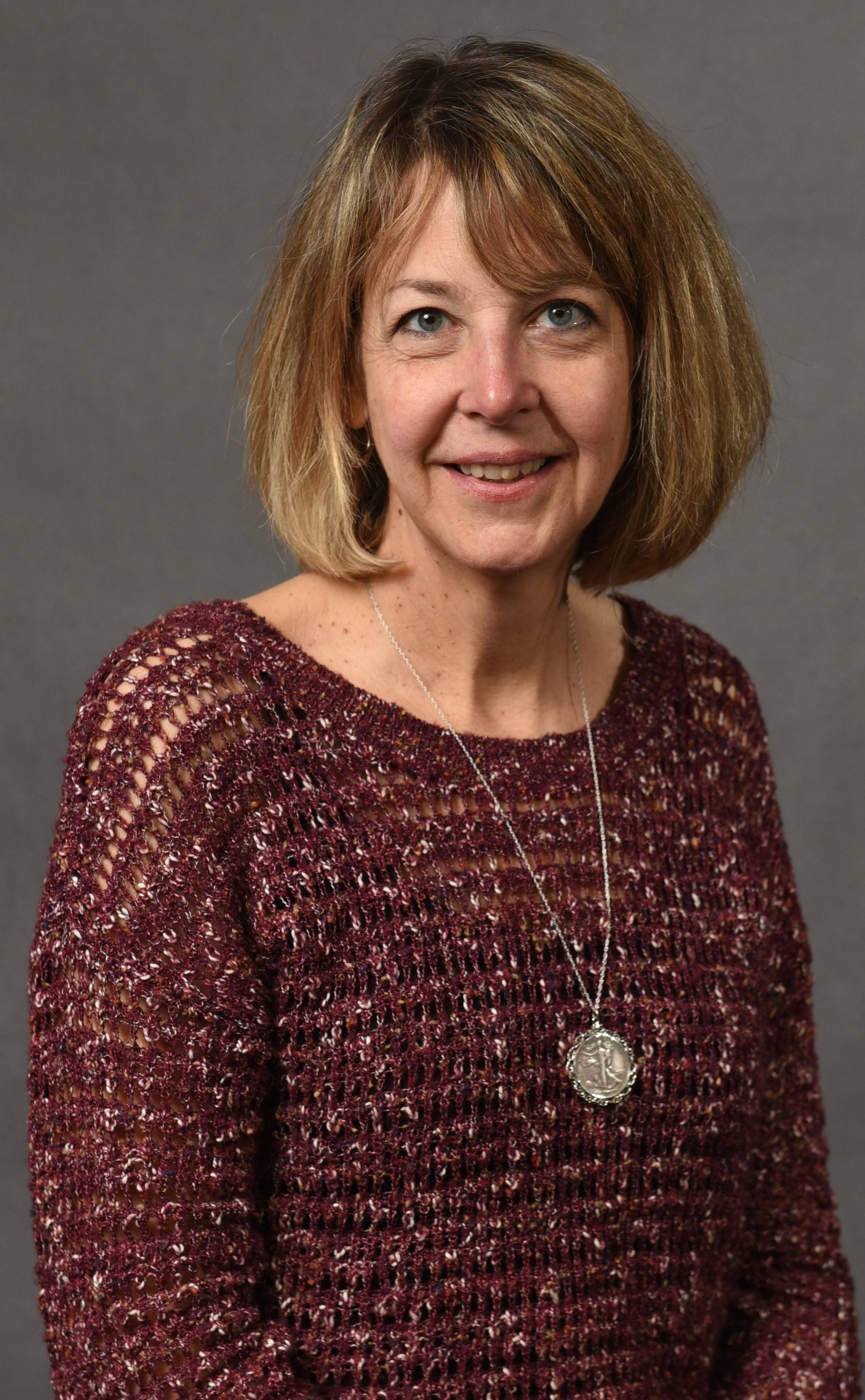 I was my mom's care partner until she died from Alzheimer's-related causes. My life turned upside down and the stress felt unbearable at times. However, I also experienced joy in getting to know my mom that deepened our relationship. I wanted to pay these experiences forward to others by understanding the "why" behind what happened on my care partnering journey.
I decided to enroll in the Dementia & Aging program at Texas State University. During my time in the program, I integrated what I was learning to initiate dementia friendly communities, design an integrated smart home, create a dementia guide, and receive a National Academy of Medicine grant to design an AI prototype for those with dementia who live-in-place. I also launched a start-up, CarePartner Guide, to provide resources and coaching to "sandwich generation" care partners.
However, the greatest experience of all was the connections with the professors and fellow students in the MSDA program. In addition to the practical knowledge being shared, the encouragement and compassion were, and continue to be, exceptional. This type of inspiring and collaborative learning environment motivated me to have the courage to forge new ideas and new ways of thinking about dementia and aging.
Jose Hernandez, 2022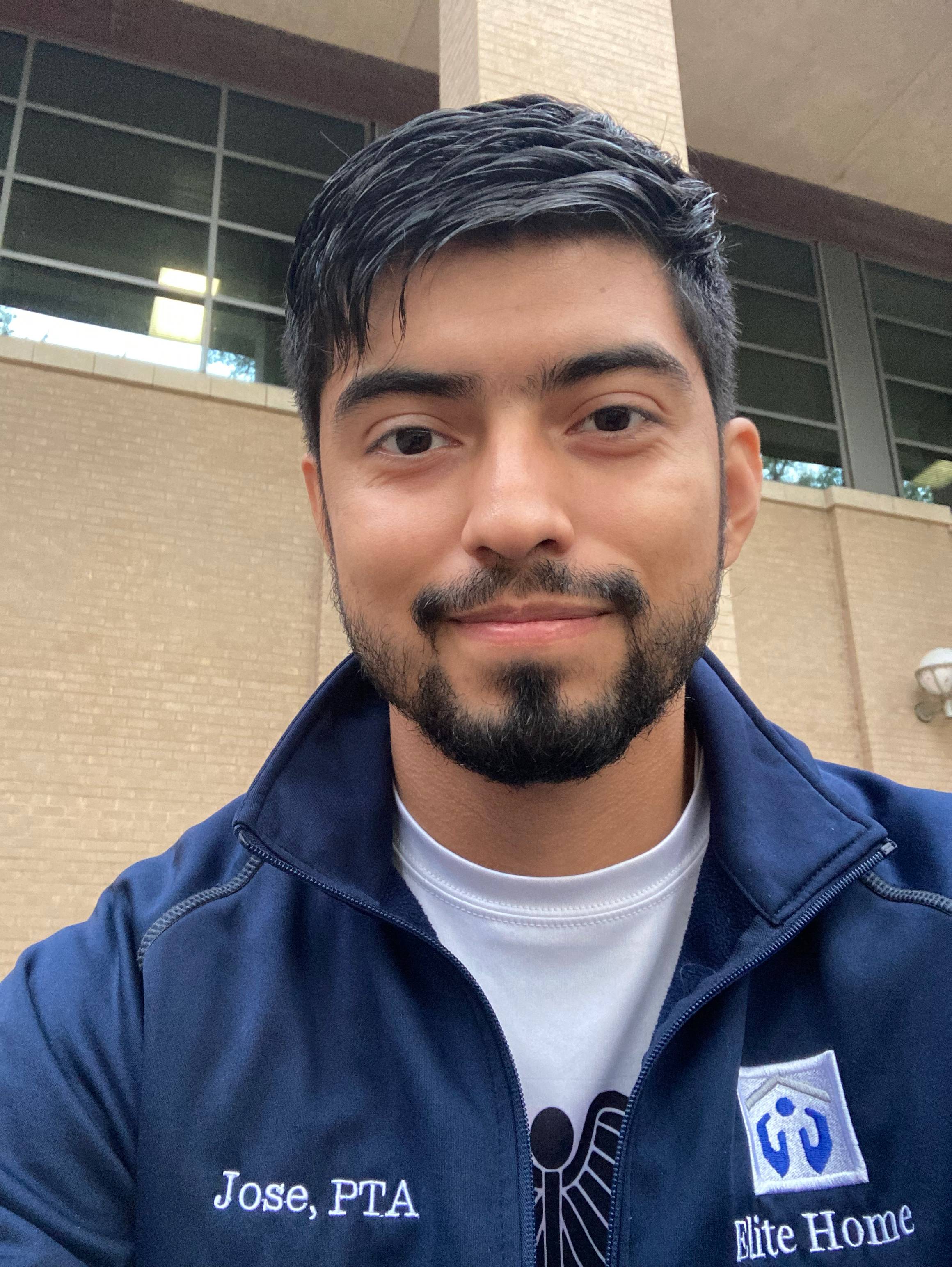 I studied under the practitioner track within the MSDA program. What I like most about the program was the diversity in knowledge and experience and how everyone was willing to share and learn from each other. I also really appreciated the virtual Friday After Class meetings where I was able to learn about different professions within the field, along with learning from current students, alumni, and other professionals within the field. I currently work as a physical therapist assistant in the home health setting where I have been expanding and improving my approach to care. I am able to competently address care partner well-being, creative care, person/relationship centered care, and an overall holistic approach to care. Additionally, I am a freelance writer for Care Partners for Caregivers, where I write newsletter articles that address diverse topics on educating approaches to care for people living with memory changes and for their care partners. I plan to use my degree to help my community in assisting in aging in place initiatives in order to promote healthy living and address misconceptions on what the aging process entails. I also plan to address care partner burden and strive for promoting a more inclusive and aging friendly community.
Tawny Miller, 2022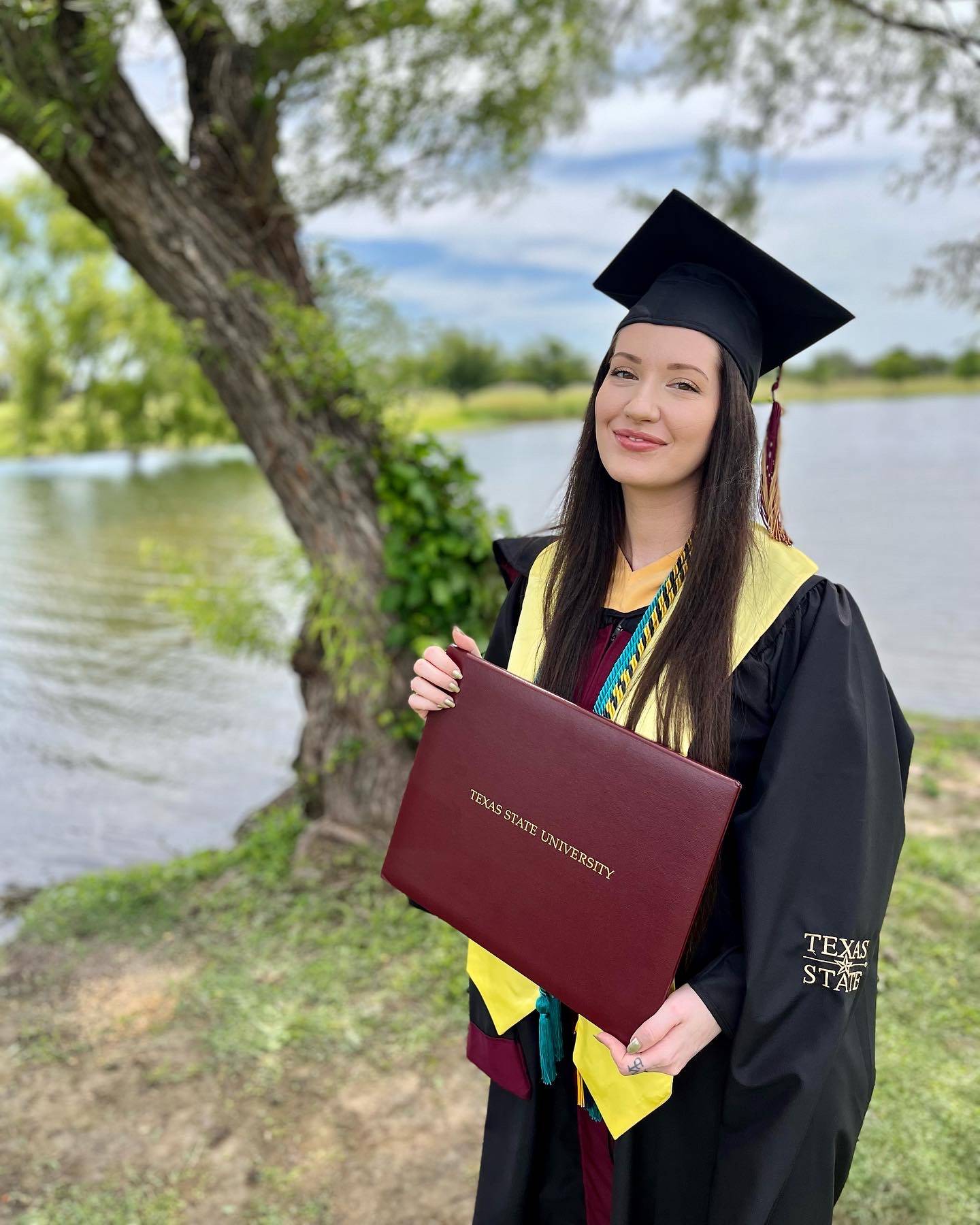 The most valuable aspect of the MSDA program was the access it granted me to leaders in the field. By having direct contact with the professionals at the cutting edge of dementia and aging, I feel I have been given a distinct insight into where the field is heading. This gives me a sense of being prepared for the future, as well as equipping me with the tools to bring about change where it matters most now.
In the future, I plan to run a memory care community which will consider all the latest research when conducting audits and determining initiatives. I am currently taking steps to implement these measures through my work as a Resident Family Ambassador at a memory care community.
Hannah Calame, 2022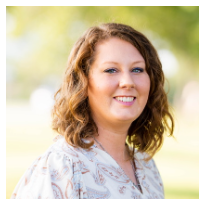 Hannah Calame has worked in the senior living field for 8 years. She started as a server at an independent living community in 2014 where she continued to work for 5 years. During that time, she cross-trained in other positions such as concierge, activities, marketing intern, dining manager, and hospitality coordinator. In 2015 she started attending Texas State University as an undergraduate with the hopes of going to medical school. During her junior year she realized that she was already working in an industry that she loved, a place where she could see the difference she was making in the lives of those she served daily. During her last Spring semester at Texas State University, Hannah was accepted for an intellectual developmental disability internship where she had her first introduction to memory care. The facility that she interned made her realize that there was more to dementia than she had known and she found what she believed to be her niche in senior living. Upon graduating from Texas State University in August of 2019, she worked as a caregiver at an assisted living until accepting a role as an assistant wellness director for memory care and gaining acceptance into the MSDA program at Texas State University. She graduated from the MSDA program in May of 2022 and is currently serving as the Director of Dementia Programs at Bella Groves, a dementia education company that currently has its first residential community in Bulverde, Texas.
Juanita Sanchez, 2022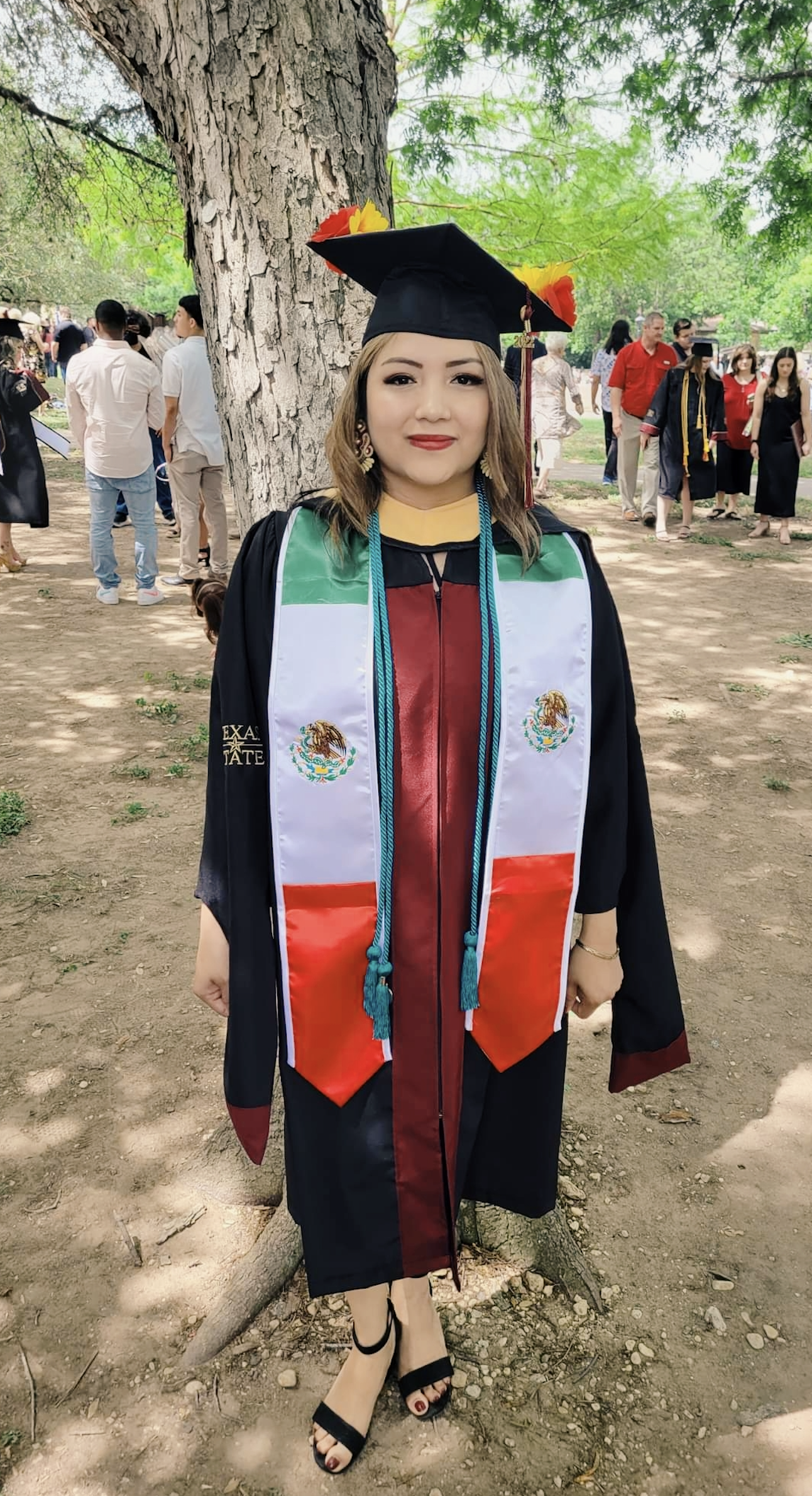 What I most enjoyed about the MSDA program is that it has provided me with the necessary tools to better serve the aging and dementia population on a much deeper level. As a future LNFA, I feel this program has better prepared to be an advocate, educator, and leader for my residents, and team. Through my experience in this program I am confident that I will be able to share my knowledge and experience with others.
I am currently the assistant administrator at The Enclave transitional rehab center in San Antonio, TX. After graduation, I plan to dedicate time to preparing for my administrators license. My goal is to eventually start working in a SNF and make a difference in the lives of my resistants. Thank you MSDA faculty for every moment in this program. I will apply and cherish the material learned in this program forever!
Brenda Fagan, 2021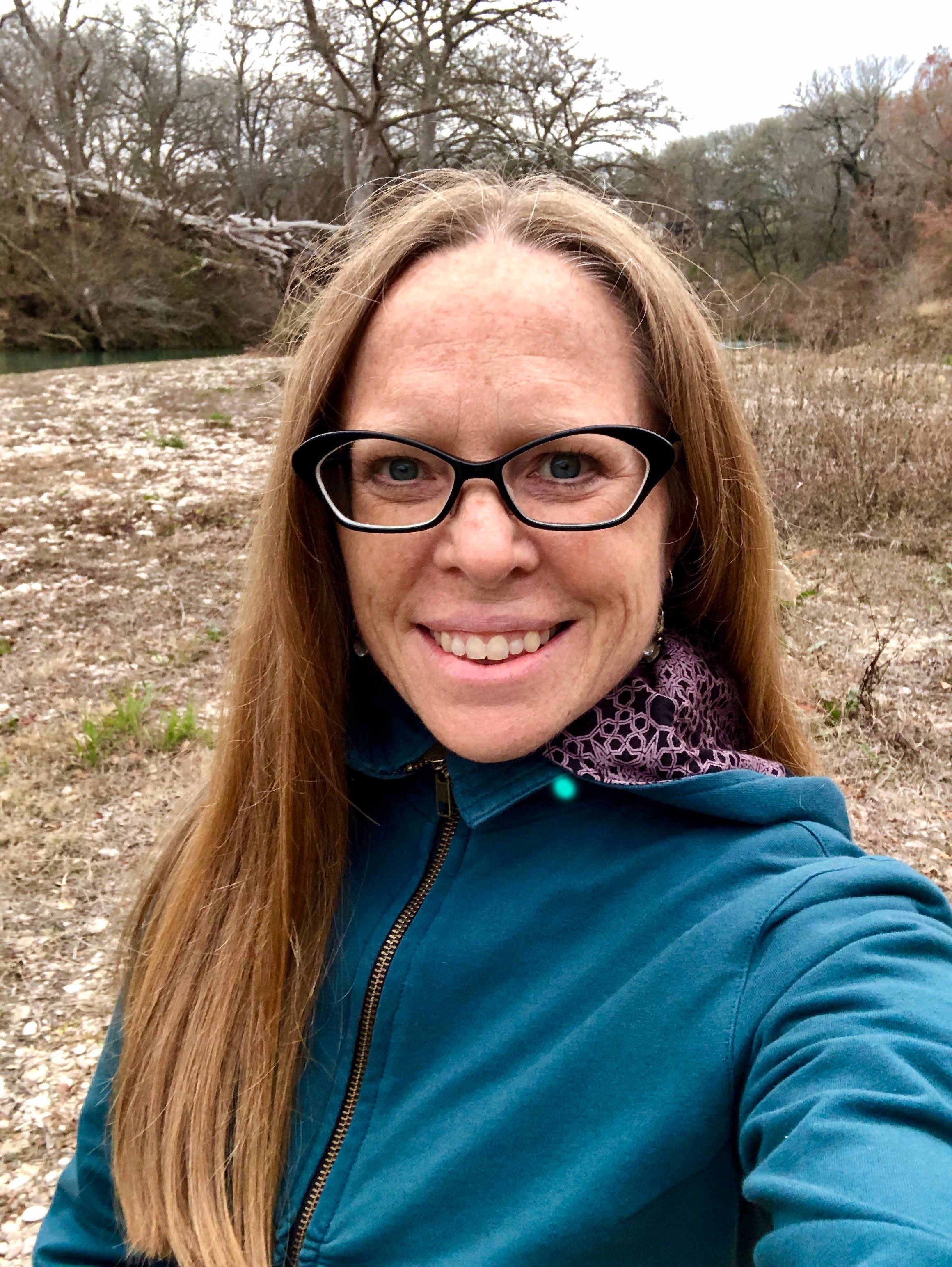 Brenda Fagan has more than 20 years of experience in healthcare for older adults in acute, community and psychiatric care settings. She was the project manager and content expert at the University of Southern California for a national study on the development of CMS quality measures for fall prevention. Her current research interests include: The impact of the social environment on the lived experience of dementia, how the approach to dementia affects the sense of self for persons living with dementia and their care partners, the role of embodied cognition in dementia evaluation and support, and participatory sense-making. Brenda earned a Bachelor of Science in Occupational Therapy from The Ohio State University and coaching certification from the International Coach Federation through the Mindfulness Coaching School. Brenda is a manuscript reviewer for two scientific journals and several professional organizations. She has published articles in the Journal of Applied Gerontology and the American Journal of Occupational Therapy. Brenda has presented at multiple conferences including those held by Academy Health, the American Occupational Therapy Association, the Combined Sections Meeting of the American Physical Therapy Association, the Occupational Therapy Association of California, and the Gerontological Society of America. Her MSDA thesis research has been accepted for presentation at the 2022 Alzheimer's Disease International Conference.
Ginger Juelfs, 2021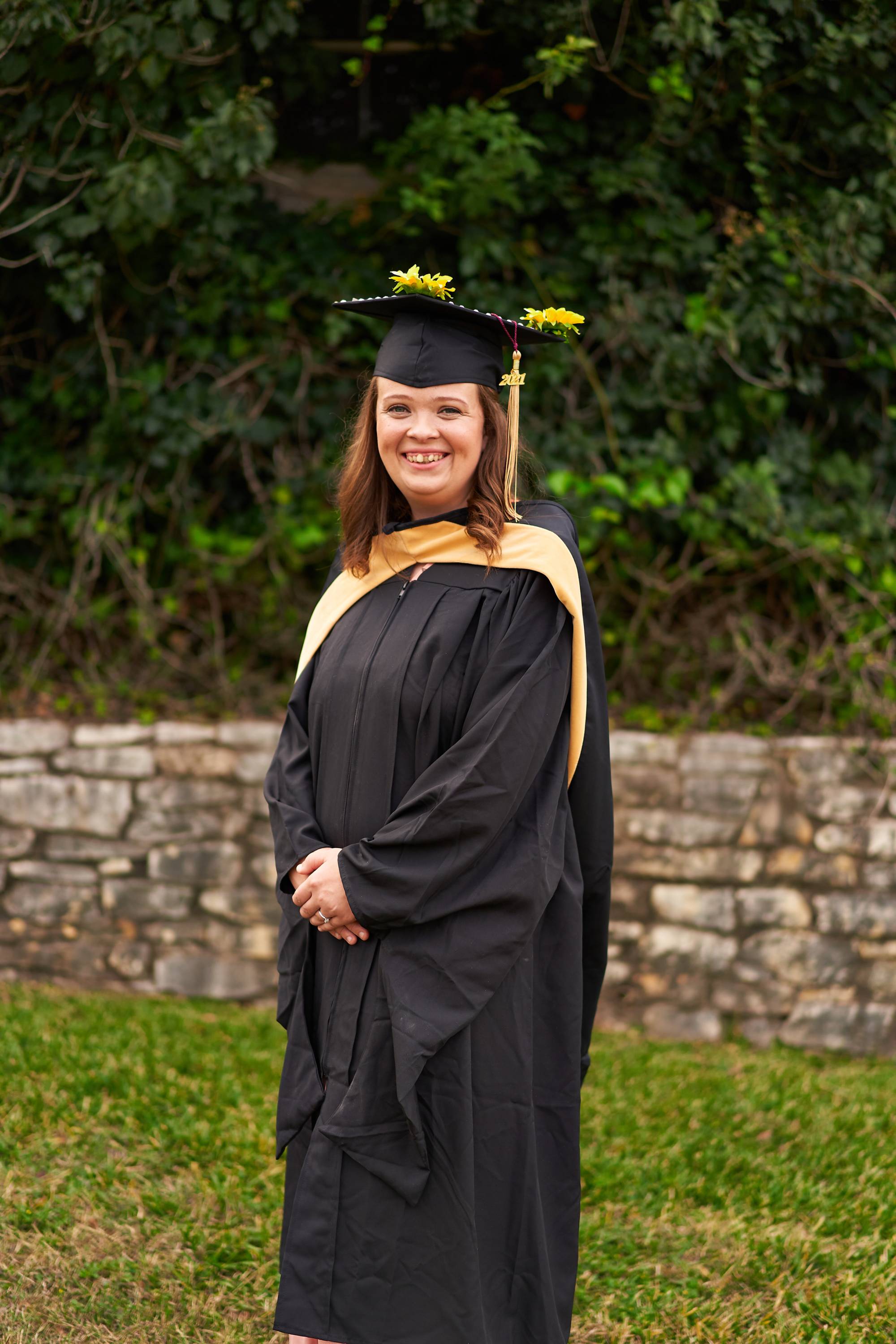 I liked the classes, the professors, and the community the most about the program. I especially liked the course on end of life care and counseling those with dementia. It was very meaningful for my background.
Julie Daigle, 2021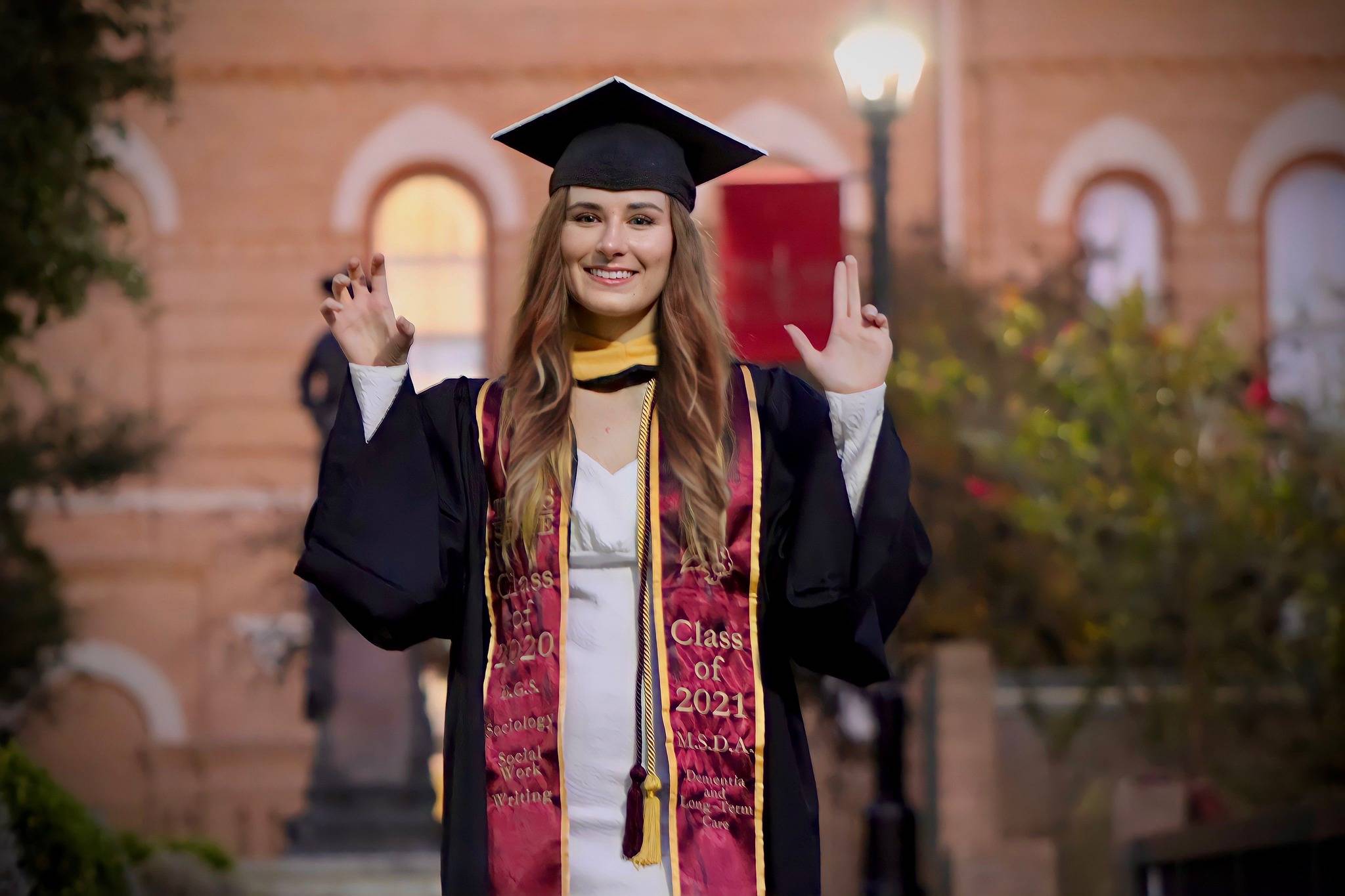 My favorite thing about the MSDA program was that not a single aspect of my education lacked due to the pandemic. Because of COVID, many programs have had to change gears and adapt to an online format. I am so grateful that the MSDA program had carefully thought out how to provide meaningful material to students on a online platform, before the pandemic started. Because of the MSDA program's strong online format I don't feel like I missed out on any aspect of my education, which was one of my reservations about completing a completely online degree.
I completed the Long-Term Care Administrator track. While I completed my 1000 hour internship, I worked as a Social Services Coordinator in the Skilled Nursing department at Brookdale Westlake Hills. For my final project, I researched if implementing new Care Plan guidelines would improve transitions of care and patient-centered care at the facility. The information I learned in my coursework helped me to design my research project, and ultimately provide a better experience for residents, families, and staff.
Julie is now working at Encompass as their Hospice Area Manager for the Las Vegas region.
Casey Frank, 2021
This journey has been the most meaningful of my life. It has been truly inspirational and overwhelmingly positive. My passion has been reignited and intensified over and over, and I think that this is what is greatest about this program; I am so thankful for this opportunity that I cannot even express it. I believe the most impactful thing that I learned about was the social construction of aging and dementia, which I believe encompasses and applies to the majority of what I've learned. I have also come to realize that culture change will not be successful if it is isolated within the walls of long-term care facilities.

The most helpful aspect of the MSDA program are the amazing and motivated professors, who are truly passionate about the subject matter they teach and the success of their students. The course material was wonderful, from textbooks to research articles to books written by some of the top experts in the field. I was really empowered to pursue my own specific and individual interests while tying them into a truly comprehensive education. I found that the discussions were a fantastic way to communicate and solidify what I was learning and to glean alternate perspectives from my classmates, and I have formed some relationships with classmates that have been really wonderful. The program instilled within me both an awareness of the obstacles in the way of change, and the tools to overcome those obstacles. Most importantly, it has given me the ability to make these necessary changes.

There are two ultimate and intertwined issues, that of the population of aging adults, and that of the individual aging adult. Both must be addressed with knowledge, the intentionality to treat the aging and persons living with dementia (PLWD) in the best ways, curiosity in approach and experimentation for success, and empathy—which is the acknowledgement that every person is both individually unique and also universally human, and that we are all equal in our rights to a prosperous existence and in our entitlement to be understood and supported.
Sammie Lazenby, 2020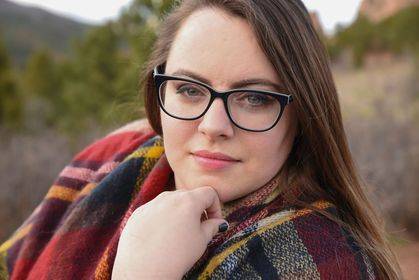 Being a part of the MSDA online program was such a rewarding experience. I not only learned about dementia and aging, but also about how person centered care translates to all areas of care and life course. In this sense I am able to apply the principles of this degree plan to everything from the retirement communities to local mental health circuit. Even through a pandemic this program was accessible and supportive thanks to excellent online resources and the communication from the professors and fellow students.
Felix Martinez, 2020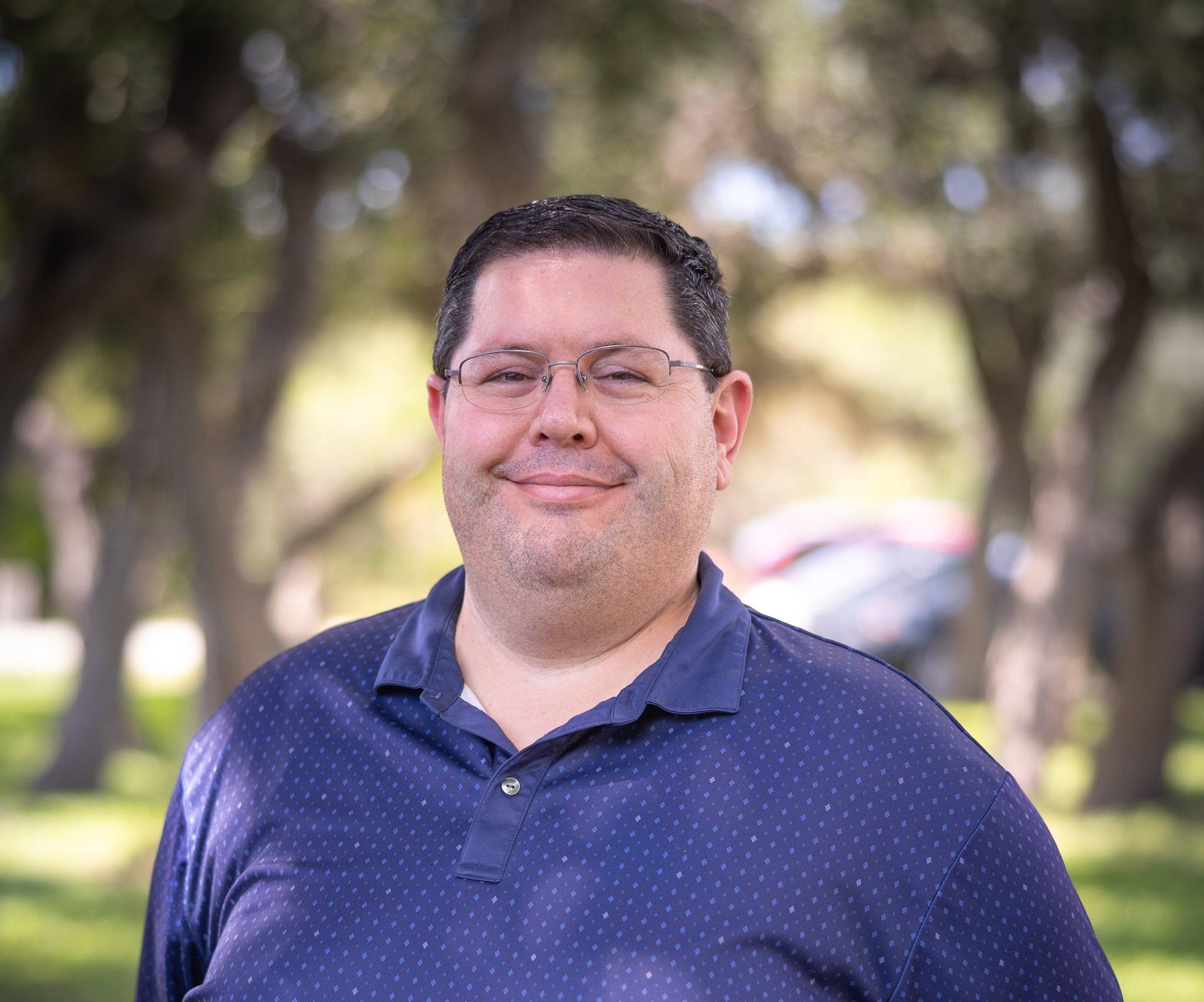 Felix Martinez, Jr. is the Administrator at Hacienda Oaks Nursing and Rehab in Beeville, Texas. He is a MSDA alumnus that uses the knowledge and skills he acquired through the program to better understand the aging process and dementia that many of his residents in his care have. Felix uses that information to educate the families of the residents about the disease process and what to expect as the disease progresses. His belief is in educating the staff about the best techniques in order ensure the best possible results for the residents. He emphasizes that the best outcomes come from providing the best care for the total wellness of the resident while maintaining their dignity and respect.
Linda Sweeney, 2020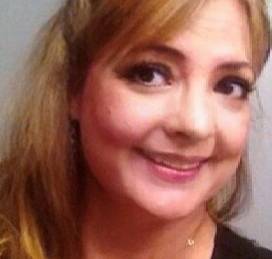 The classes were really interesting and so convenient online. This allowed me to juggle work and school much easier.

All the professors seemed to value what they did, they cared about their students learning and when someone enjoys doing the job they do, it shows and that in of itself is so motivational.
Latifou Amoussa, 2020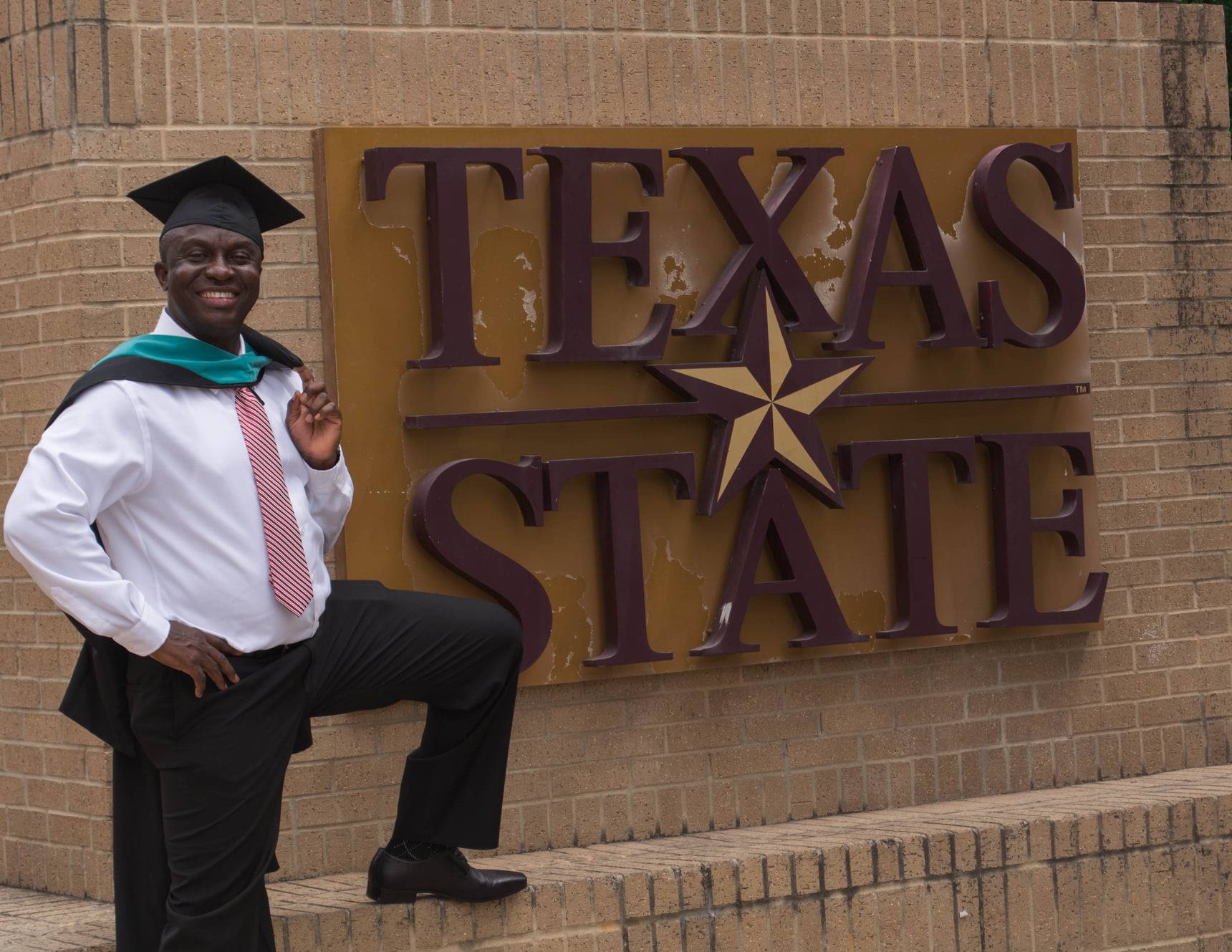 I finished the M.S. in Dementia and Aging Studies program after my master's degree in International Studies from Texas State University, a post-graduate certificate in homeland defense and security from Bush School of Public Affairs, and an analytic data certificate from the University of Texas. To me, the MSDA degree means the most. As a certified nursing assistant and a medication aide, I have gained a deeper understanding of aging and dementia from the MSDA program. The program has also allowed me to understand the theoretical and practical aspect of healthcare. The courses I took offered me a unique understanding of aging and dementia, which helps me deliver quality care to older residents and their families where I currently work. Recently, a family member invited me to Naples, Florida, to seek my view on aging as their loved one's Parkinson's disease gradually progressed. I am currently looking for a new position as a healthcare administrator that can better draw on my expertise in the area of aging and dementia. I hope my new employer will allow me to share my unique, educational and work experiences.
Mona Lisa Rudd, 2020
The most important knowledge received specifically from the MSDA program at Texas State is the change in discourse and framing. The pivotal shift changes the conversation from a disease to persons living with a disease. The paradigm shift allows healthcare professionals to become advocates for a vulnerable population stand against human rights violations for persons living with dementia. The education gained in the MSDA program trains future professionals to understand the social structure in society for persons living with dementia from a systems perspective. This issue and distinction are important for professionals working with PLWD to correctly define, address, and manage the impact of living with dementia. It is necessary to recognize the paradigm used for persons living with dementia is defined by the institutionalized system and can be cultivated by consciously challenging the status quo to the benefit of the residents. It is important that this generation of professionals, not only does not pass down, but actively interrupts, the unskillful perspectives of the industry. The MSDA program enlightens the students empowers them so their life's work makes a difference in the history of healthcare.
Angie Yeh, 2020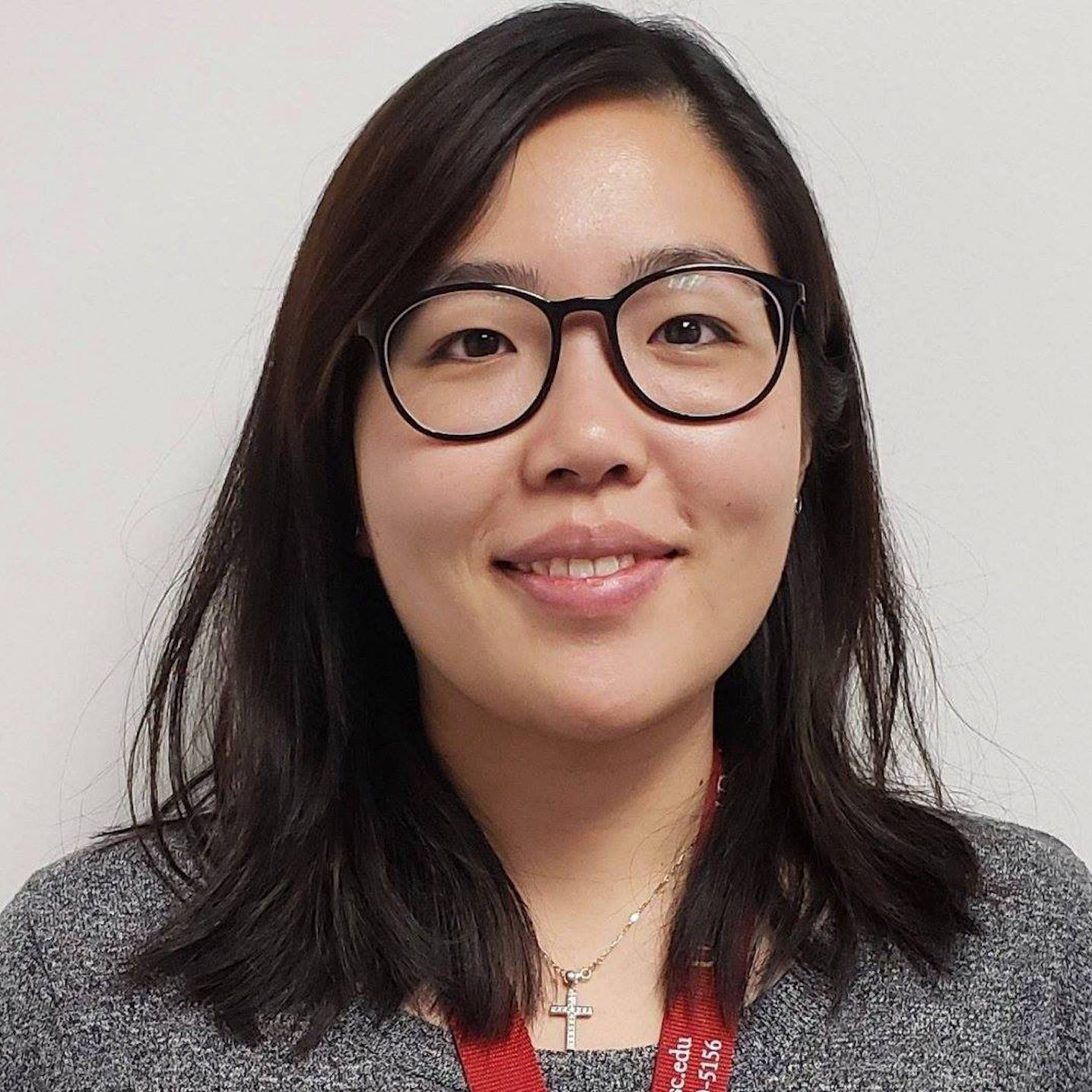 I plan to continue to work at Alzheimer's Los Angeles in the meantime but also hope to one day start my own business (non-profit) providing direct care services for people living with dementia and their care partners.
Brandi Bertrand, 2020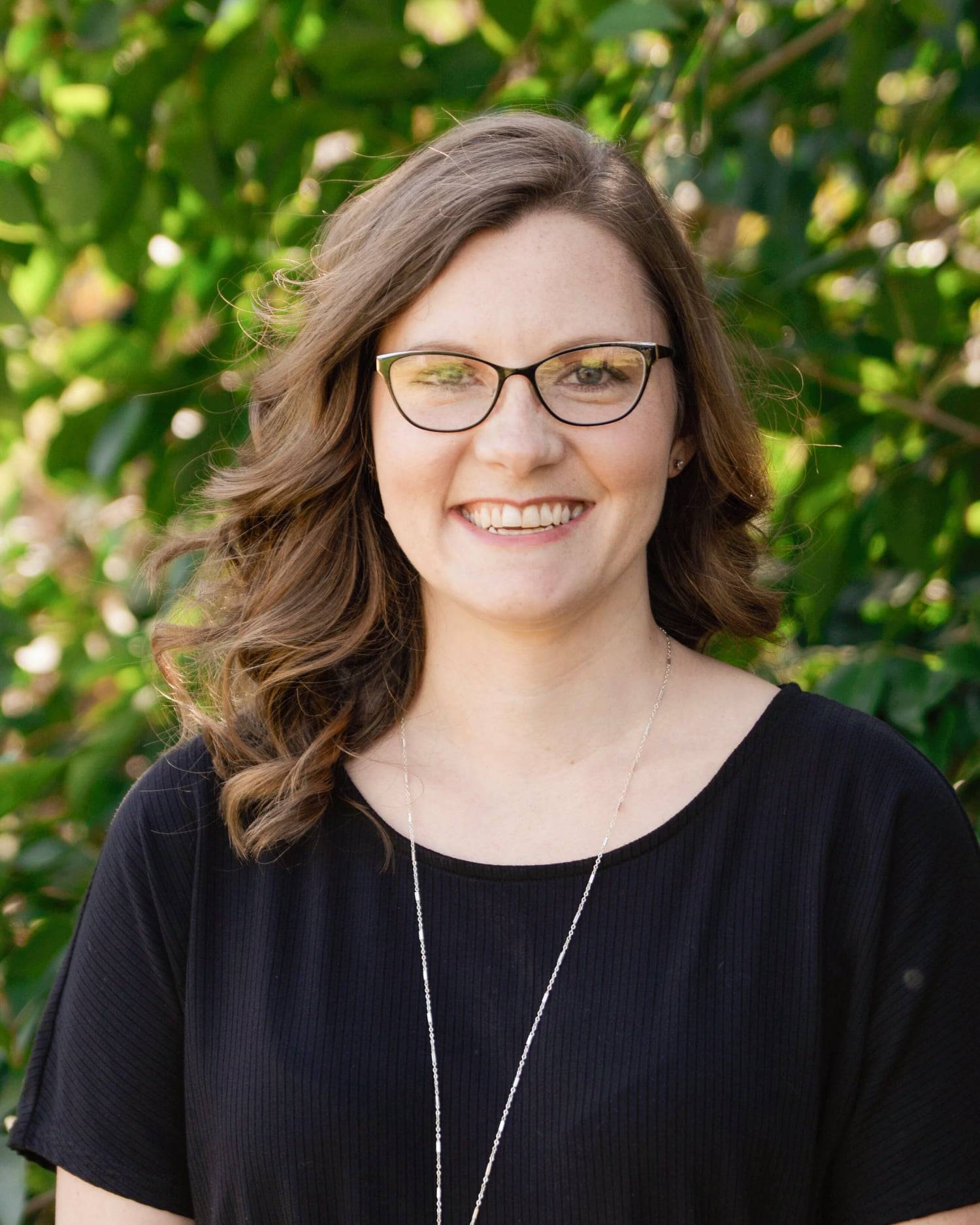 I chose the Long Term Care track of the Master of Science in Dementia and Aging Studies program to gain a better understanding of the population I will advocate for as an administrator. The social care model approaches are informative for both current and future licensed nursing facility administrators. The knowledge gained has shifted my focus to find a balance between maintaining safe environments and supporting people through preservation of identity and respect of citizenship. Long term care facility administrators are in a unique position to lead an interdisciplinary team (IDT) charged with the responsibility of providing care. The interdisciplinary degree resulting from the partnership between MSDA and Long Term Care Administration courses prepares administrators to lead their IDT with compassion for elderhood.
Tess Jones, 2020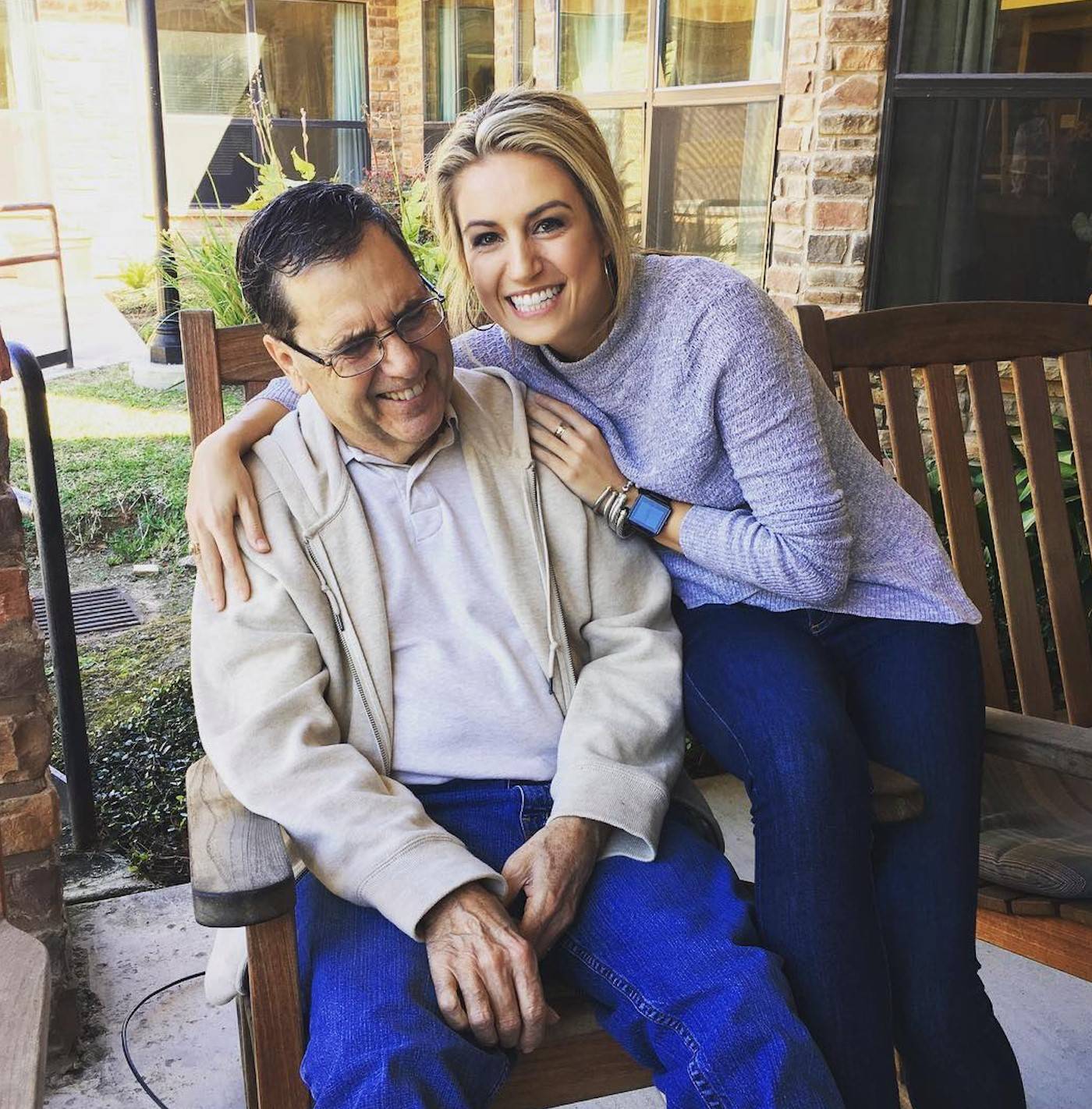 What I most enjoyed learning from the MSDA program were the implications of various dementias, specifically Alzheimer's Disease, on the self and the stigma associated with the disease. I also enjoyed learning about the many problems our current institutionalized medical model of care offers those with neurodegenerative diseases and how a culture change and person-centered approach to care must be our focus in the immediate future in order to improve quality of life for those living with the disease as well as their caregivers and families. I am an active volunteer with local nursing homes and the Alzheimer's Association and know my future will always consist of advocating, volunteering, or visiting with elders and persons with dementia as well as their families. This degree will help me educate others and improve my interactions with those with dementia.
Meredith Prendys, 2019
I can very easily say that: I knew immediately upon starting my first semester in the MSDA Program that I had chosen the right school if I was going to expand my knowledge, and, in turn, my career, working extensively with our aging populations. Each class enveloped an abundance of scholarly literature, videos, interviews, and stories from real people that have lived such full lives and have had to cope with societal devaluation of older adults, cultural stigmas of aging that include gender and glorifying youth, and the vast, varying experiences of dementia. These resources were made clear and easy to follow by the wonderful professors that you can feel truly enjoy what they do and what they teach. I am glad to have attended Texas State University and am beyond satisfied with the education I received here.
Piaoludy Siriboury-Ortiz, 2019
I enjoyed the education I attained throughout the MSDA program. The professors were all very helpful and encouraging. They are very passionate about the studies of aging and gerontology. I could not have asked for a better learning experience!​ I am currently working as a nursing home administrator. With my master's degree, I will eventually pursue work with the Alzheimer's Association.
Heather Macchietto, 2019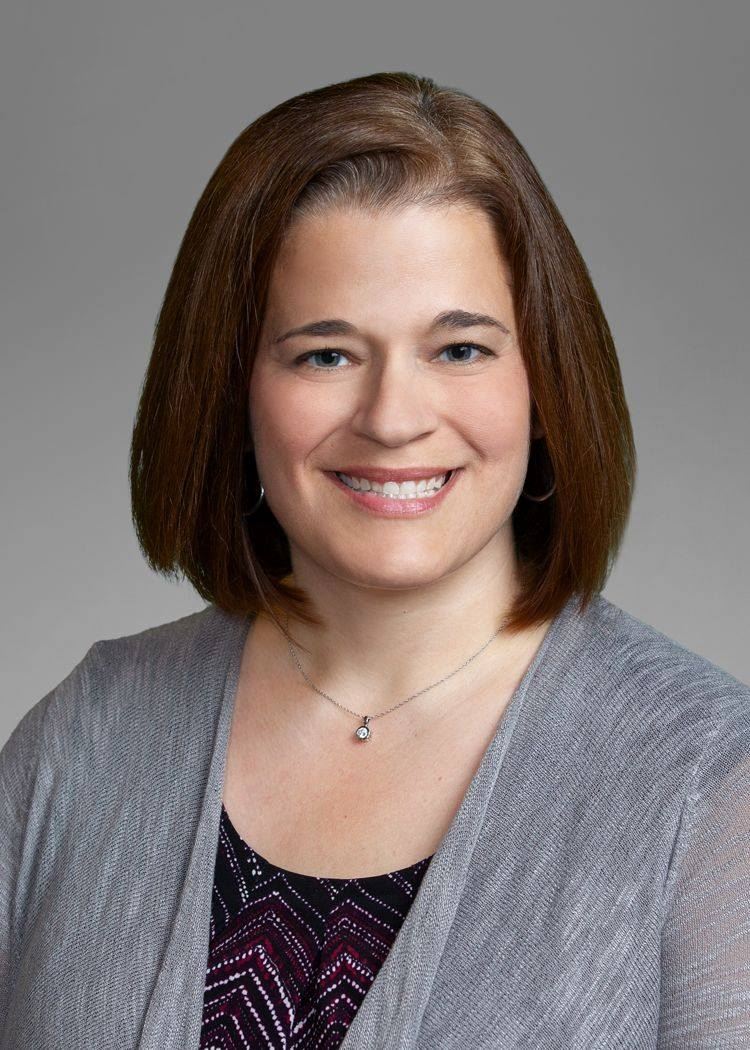 The knowledge I gained in the MSDA program is helping me to revitalize lifestyle programming in all levels of care at a large retirement community. I have been able to assist with staff training and providing resources for our administration regarding dementia care environments, as we look to make our memory support neighborhood more dementia-friendly. Being in contact with other students in the program who had varied experiences was very helpful, and even though the program is entirely online, I always felt connected to my classmates and faculty.
Mariel Baluja, 2019
What I loved about the program the most is that it is multidisciplinary. Because of the vast knowledge gained through the MSDA classes, we are able to apply our studies into virtually any field since dementia care is the way of the future. I really value the connections I've made along the way and plan to stay in touch professionally and personally with some of my peers. A month prior to graduation I was able to land a job with a company I have been passionately following for many years! Remedy Partners is a BPCI convener that builds and organizes preferred post-acute in conjunction with hospitals and hospitalist groups to improve patient care while reducing Medicare costs. The experience gained through the MSDA program has helped me relate to our partners at a local level thus being successful in what we do.
Amanda Couve, 2018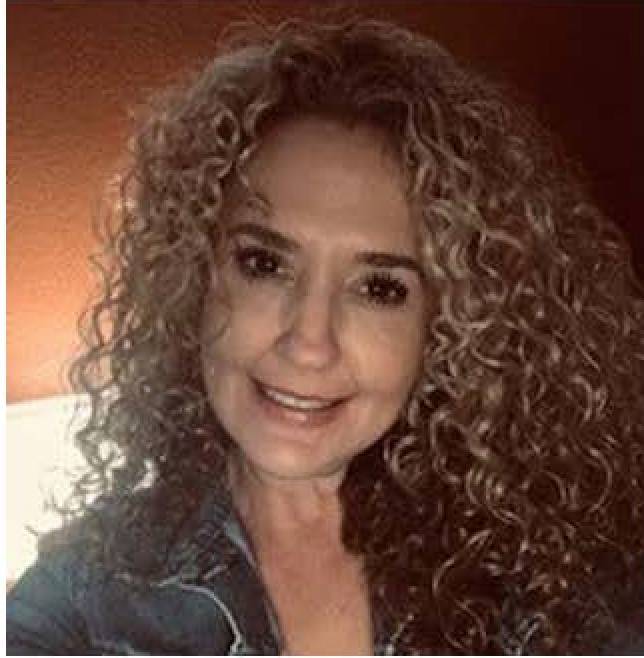 Getting my Master of Science in Dementia and Aging studies (MSDA) degree has had a positive influence on my life. It has opened up so many new doors and allowed me to make a real impact in the field of geriatrics in my local community. Through my rigorous graduate studies, I learned new tools and techniques, which have encompassed me with new perspectives allowing me to truly advocate for the older adult population and the people that care for them. The knowledge have also prepared me to be a part of an interdisciplinary team, that brings a better quality of life to people at the end of life in hospice care.
Darren McQueen, 2017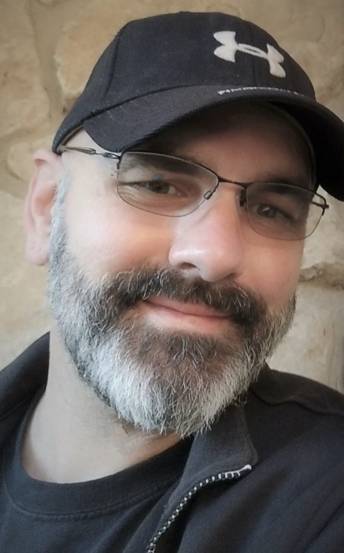 The program has given me a greater understanding of the life course, the aging process, and the care needed for those that are living with dementia. The program has aided me my current position working for Texas Health and Human Services Commission. I work as a Quality Assurance Specialist for the Regulatory Services Complaint and Incident Intake department. My position reviews complaints and incidents that occur in the Long-term Care setting; for facilites such as skilled nursing facilities, nursing facilites, and assisted living facilities. Presently, I am also completing my second year of the Adult Professional and Community Education Doctoral Program at Texas State University. My long-term goal is to open a dementia village here in Texas.
Marcus Mercer, 2017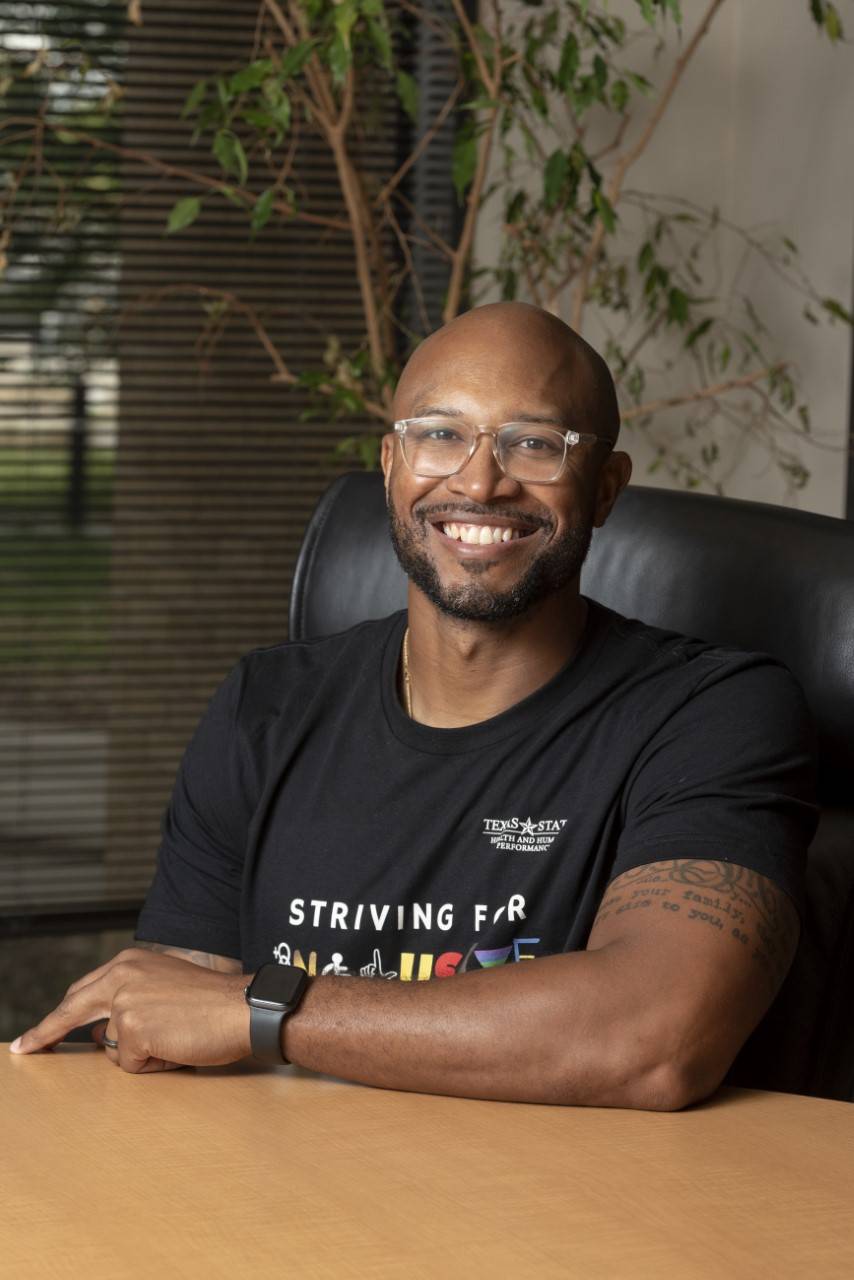 Having a full understanding and perspective of the barriers (i.e. cultural barriers, discrimination, etc.) that older individuals face throughout their life course, increases the likelihood that the needs can be accommodated. Among many things, the MSDA presents views on ageism, the cultural expectations/perspectives that elders have on aging, how to communicate with elders, and end of life care. The most incredible thing about the MSDA program is the push to counter the outdated medical model that is presented and the evolving alternative approaches to care that help elders in late life. Ultimately, the foundation of the MSDA program truly equips leaders within the long-term care field with resources that will not only impact the delivery of care within facilities, but recognition of the resources that the care team needs
Elizabeth Cantu, 2017
This MSDA program provides great material to help a student understand the aging process and provides an insight on what can occur in the mind of an elderly individual. The material provided by each professor is well organized and has a significant purpose, which makes it easier for the information to be remembered. My professors are individuals who truly care about this subject and they always provide personal experiences to help their students understand it clearer. During the program, I felt the support from the faculty and it was very comforting.